Education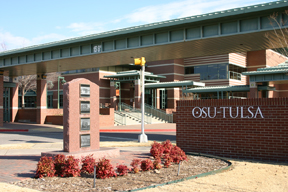 A dedicated group of city leaders have continued interest in the educational foundation of Tulsa. As a result, quality education is synonymous with the Tulsa region. More than 64 percent of Tulsa area residents have a high school diploma or higher, while nearly 26 percent have a Bachelor degree or higher.
Oklahoma ranks No. 1 in the nation in early childhood education
In addition to the Tulsa, Union, and Jenks Public School systems, private and parochial systems within the Tulsa metro area offer complete Pre K-12 programs.
Two-year higher education institutions in Tulsa include: Tulsa Community College, Tulsa Technology Center.
Four-year higher education institutions in Tulsa include: The University of Tulsa, University of Oklahoma-Tulsa, Oklahoma State University-Tulsa, Oral Roberts University, Northeastern State University-Broken Arrow, Langston University, and Spartan College.
Programs such as Tulsa Community College's Tulsa Achieves pays up to 100 percent of tuition and fees for eligible students living in Tulsa County. Other programs vary from one institution to the other, making education a top priority in Tulsa.