Gilcrease Museum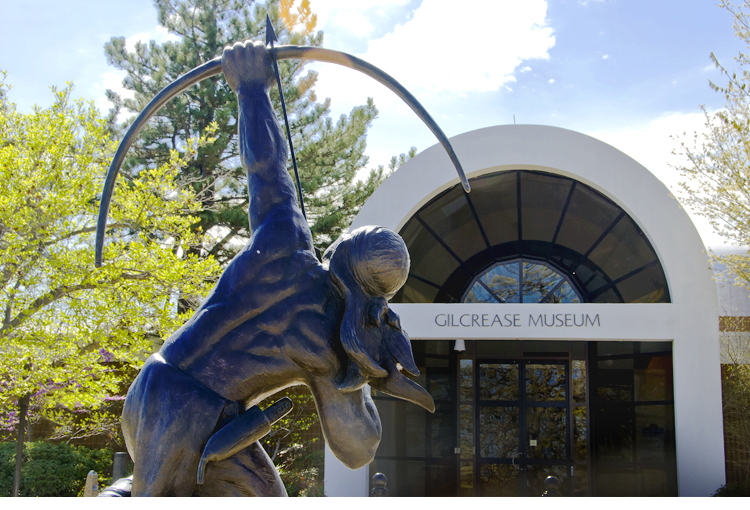 The Thomas Gilcrease Institute of American History and Art, known as Gilcrease Museum, houses a comprehensive, interdisciplinary collection of art, culture, and history of North America. The museum is home to an American art collection presenting more than 300 years of paintings, sculptures and works on paper, including the largest public collection of art of the American West. The Anthropology collection represents hundreds of Indigenous cultures from across North America, from 12,000 BCE to the 21st century.
Adjacent to the museum is the new Helmerich Center for American Research that houses the vast Gilcrease archival collection. The archive is one of the most extensive collections of rare books, documents, maps, and unpublished material related to the history of the North American continent. THE HELMERICH CENTER WILL NOT BE A PART OF THIS PROJECT.
While the Museum is being built, visit the Gilcrease Museum website to learn more about the project and peruse the online galleries.
Watch the Project Camera (updates every 15 minutes)
Gilcrease Museum is owned by the City of Tulsa, which is partnered with The University of Tulsa to steward the museum.