Michael P. Kier Tulsa Blue Award for Public Service Excellence
Nominate an employee who has given you exceptional service!
---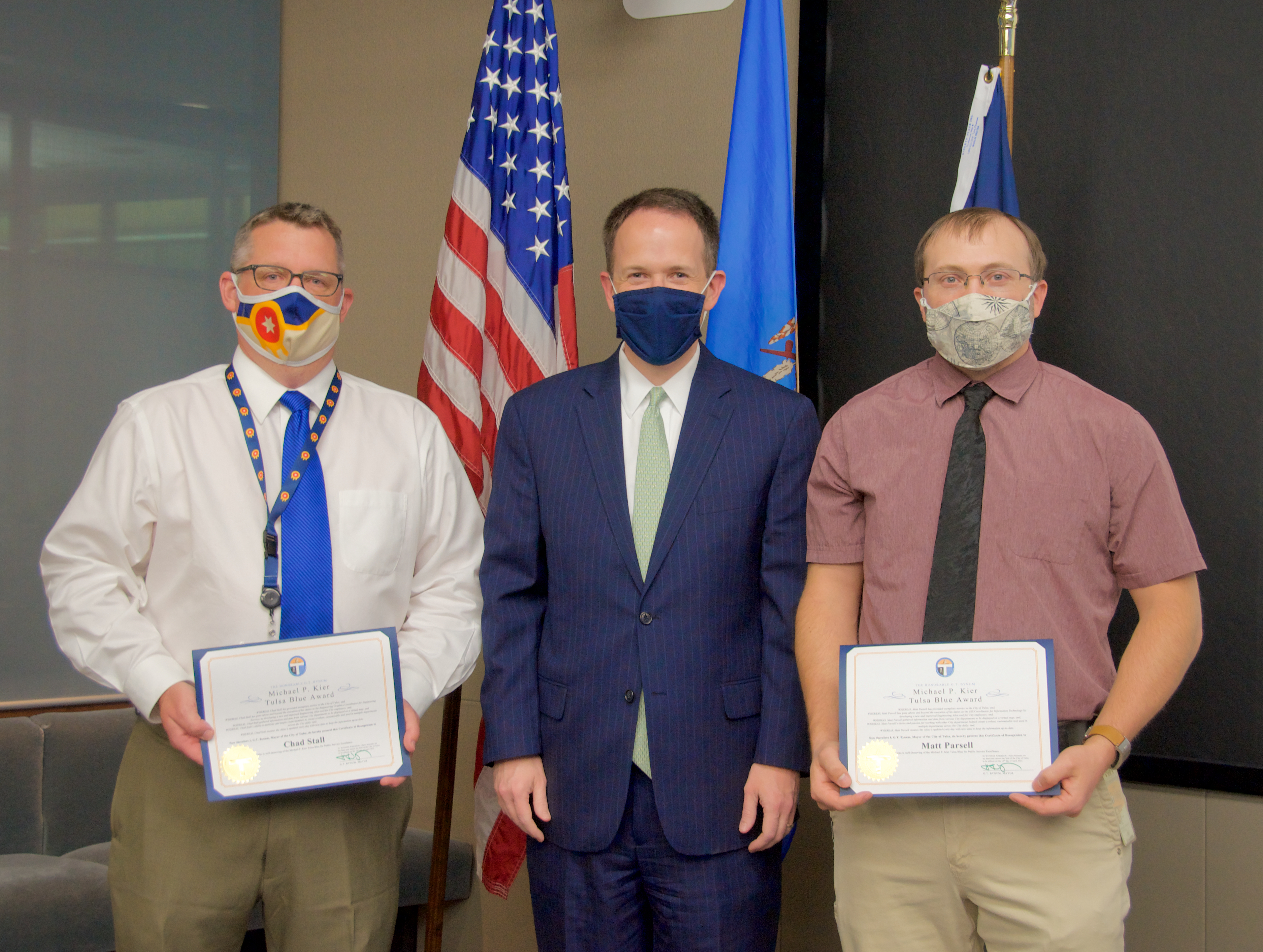 Pictured above, Chad Stall, Mayor G.T. Bynum, and Matt Parsell.
Have you noticed a City of Tulsa employee who consistently demonstrates exemplary enthusiasm and dedication to serving the public? If so, show your appreciation by recognizing someone's good work.
The City of Tulsa recognizes exceptional employees for going above and beyond their regular duties in serving the citizens of Tulsa and their co-workers with the Tulsa Blue award.

In a public ceremony, Mayor Bynum presents special certificates and awards to Tulsa Blue honorees in recognition of their outstanding efforts.

To nominate someone for the Tulsa Blue award, please use the online form. Nominations should include the employee's name, department and contact information if known, and a brief description of why this employee should be a Tulsa Blue recipient.