Summer Positions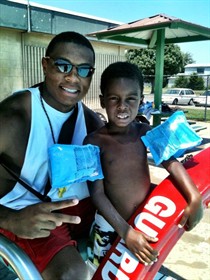 Tulsa Parks is Accepting Applications for 2017 Lifeguard Positions
Qualified applicants must have their lifeguard certification to be considered for a position.
These lifeguard positions will be assigned to Berry, Lacy, Reed and Whiteside Pools.
Lifeguards who have WSI certification can also be employed to teach swim lessons.
Water Safety Instructors
Tulsa Parks is seeking persons with WSI certifications to teach swim lessons this summer. Applicants will have not have to be employed as a Tulsa Parks lifeguard in order to teach swim lessons. Please contact our aquatics staff at Aquatics@cityoftulsa.org for more information about teaching for Tulsa Parks.
Day Camp Counselor Positions
Tulsa Parks is no longer taking applicants for the 2017 Summer Day Camp season. For future reference, more information about becoming a day camp counselor can be found in the job brochure.
Returning Summer Employees please click here for paperwork.