James Wagner Named City of Tulsa Finance Director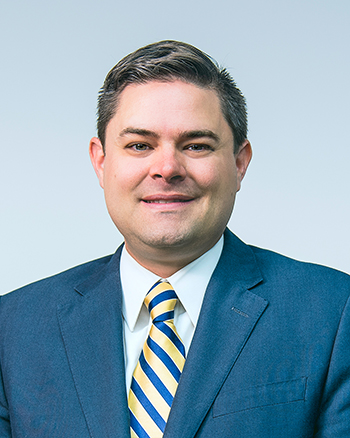 February 4, 2019 - Mayor G.T. Bynum announced that James Wagner will serve as the Chief Financial Officer for the City of Tulsa and oversee the Finance Department, effective immediately.
The Finance Department administers centralized public financial functions for the City through seven divisions: Accounting, Administration, Budget and Planning, City Clerk's Office, Purchasing, Treasury and Utility Services.
Wagner currently leads the Office of Performance Strategy and Innovation (OPSI) for Mayor Bynum, which is responsible for using data to align citywide strategies toward priority goals set by the Mayor and City Council. Through his team's work, city employees are using data to empower better decision making while lowering barriers to adopting new and innovative practices.
The duties and functions of the Office of Performance Strategy and Innovation will transfer to the Finance Department with Wagner.
"James Wagner is an internationally recognized leader in the use of data and innovation to improve civic performance. His work in this field makes the City of Tulsa more effective and empowers people from all parts of Tulsa to play a part in making our city better," Mayor Bynum said. "I am excited for James to build on that work by leading the City's highly talented Finance Department team." 
"The City's Finance Department has the enormous task of stewarding the City's resources. That task involves sound fiscal decision-making and ensuring our resources are leading to the results our residents expect from city government," Wagner said. "Combining the experience of the Finance Department and OPSI, we can better link our resource decisions to results."
Wagner fills a vacancy left by the passing of longtime City Finance Director Mike Kier in December.
Wagner has been instrumental in creating Tulsa's first performance management system, TulStat, and received national recognition for his role in creating the Civic Innovation Fellowship and Urban Data Pioneers.
"Congratulations to James Wagner on his new appointment. He has been instrumental in Tulsa's efforts to engage citizens and solve problems," said Myung J. Lee, Executive Director of Cities of Service. "James' dedication to public service helped the city compete against cities from around the world to win the Engaged Cities Award for its Urban Data Pioneers program."
Most recently, James helped acquire a $1 million grant from Bloomberg Philanthropies for the Greenwood Art Project and works with the Bloomberg Philanthropies and Harvard City Leadership Initiative to create technical approaches in building a stronger animal welfare system. He was also selected as a participant in the Results for America Local Government Fellows Program.
"James has been a national leader in using data and evidence to improve outcomes for residents," said Michele Jolin, CEO and Co-Founder of Results for America. "Whether it's piloting text message reminders to increase the payment of court-issued fines and fees, or partnering with Gallup to gather citizen input through the CitiVoice Index, he has helped Tulsa advance a 'what works' approach to governing. Tulsa residents will be the biggest winners as James brings this innovative, outcomes-focused approach to the city's budget process."
"We are thrilled that James has been elevated to Finance Director for the City of Tulsa," said Simone Brody, Executive Director of Bloomberg Philanthropies' What Works Cities initiative. "As one of the first eight cities to begin work with us, Tulsa has long been at the cutting edge of data-driven governance. James has been a powerful leader of that work, and in his new role, will help the city continue to develop and invest in the best solutions to address the toughest local challenges."
Prior to his role with the City of Tulsa, Wagner worked for the Indian Nations Council of Governments (INCOG) as a Principal Planner and was responsible for multi-million dollar grants and programs. Wagner also served as an Adjunct Professor for the University of Oklahoma-Tulsa and worked for a local oil and gas company as an accountant. 
Wagner is a Tulsa native and holds a Master of Civil Engineering and Master of City & Regional Planning from Georgia Institute of Technology and a Bachelor of Science in Finance, Magna Cum Laude, from Oklahoma State University. He also holds a professional certification with the American Institute of Certified Planners.
--### --