Building Resilience Through Financial Empowerment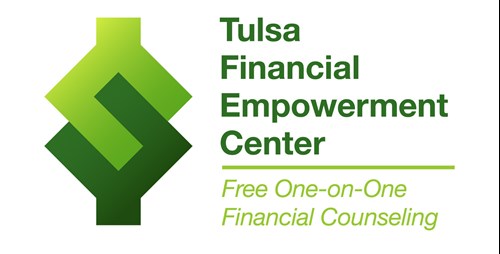 The City of Tulsa, in partnership with Goodwill Industries of Tulsa operates a Financial Empowerment Center (FEC) that offers one-on-one financial counseling at no cost to all residents.  Services are available to anyone regardless of income. Services are available in English, Spanish, Zopau and other languages via Language Line.
The City is embedding financial empowerment programs and policies into City services to improve individual and family financial stability.
Contact the FEC to make an appointment or learn more:
---
Call - (918) 802-7279
Visit - 1667 S. Yale Ave., Tulsa, OK 74112
---
Financial Counseling Program 
The Tulsa Financial Empowerment Center offers one-on-one professional financial counseling at no cost to all residents. Services are free and available to anyone regardless of income.
Need help managing or reducing your household debt? Want advice on how to build or restore your personal credit? Have a budget but need some specific tips on how to better save for retirement or another goal?
Certified financial counselors are available for personalized guidance and can help you deal with a wide range of personal financial issues. Counselors can help you:
Take control of your debt
Deal with debt collectors
Improve your credit
Build your savings
Create a budget and create a plan to stick to it
Find safe and affordable financial products
Other services based on your needs
---
Learn More
For more information about Tulsa's financial resilience programs in partnership with Goodwill visit Goodwill online or email FinancialCoach@goodwilltulsa.org
---
Partnerships
The Financial Empowerment Center is a partnership between the City of Tulsa, Goodwill Industries of Tulsa, and is supported with public and private dollars including a two-year grant from the Cities for Financial l Empowerment (CFE) Fund. Learn more about the CFE Fund online. More information about other partners is below.
---
Founding FEC Advisory Board Members
Arvest Bank
BEST Parent Resource Center
BOK Financial
Community Action Project of Tulsa County (CAP Tulsa)
Life Senior Services
Restore Hope Ministries
South Tulsa Community House
The Salvation Army
Tulsa Dream Center
Women in Recovery - FCS
FEC Referral Partners
The BAMA Companies
Be Well – North Tulsa Forward Program
Black Wall Street Chamber of Commerce
Center for Employment Opportunities
Community Service Council
Dept. of Mental Health and Substance Abuse - Pass with a Purpose Misdemeanor Docket
Green Country Workforce (formerly Workforce Tulsa)
Green Country Habitat for Humanity 
Housing Solutions Landlord Tenant Resource Center
Met Cares Foundation 
Regent Bank
Resonance Center for Women
Surayya Anne Foundation  
TEDC
Tulsa Latin American Chamber of Commerce
Tulsa Day Center 
Tulsa Municipal Court
311
211
---
FEC Stakeholder Group
Each month the FEC team convenes a stakeholder group to share updates on the FEC. If you would like to attend these meetings, please email resilient@cityoftulsa.org to be added. The FEC stakeholder group generally meets the last Thursday of each month from 1 pm to 2 pm via Zoom.
---
FEC Advisory Board
The FEC Advisory Board, comprised of stakeholders from across Tulsa helped develop the implementation plan for the FEC.  Thank you to all the members of the FEC Advisory Board who worked together throughout 2020 to bring the FEC to Tulsa.
---
FEC Advisory Board Members:
Dr. Thamara Barthelus, University of Tulsa | Jack Blair, City of Tulsa | Janae Bradford, CAPP Tulsa | Kelly Brader, City of Tulsa | Lani Burns, Family and Childrens Services | Andy Chapa, Arvest | Carson Colvin, City of Tulsa | Bryan Davis, Community | Michael Dodson, Tulsa Community Foundation | Tiffany Egdorf, Lindsey House | Seth Fargen, Workforce Tulsa | Jason Garner, BAMA | Tracy Manning-Gibbs, North Tulsa Community Coalition | Melvin Gilliam, Spirit Bank | Elian Hurtado, Tulsa Habitat | Larry Hood, City of Tulsa | Jeff Jaynes, Restore Hope | Lindiwe Chaza Jangira, South Tulsa Community House | Tuesday Johnson, Housing Authority | Aldi Khan, Community Partner | Tiffany King, Goodwill Industries | Deidra Kirtley, Resonance Center for Women | Senator Kevin Mathews, Oklahoma Senate Office | Nate Morris, MetCares Foundation | Tim Newton, Dream Center | Dianna Phillips, City of Tulsa | Cindy Randolph, MidFirst Bank |Scott Robin, Bank of Oklahoma | Gilbert Rogers, University of Tulsa | Chad Rook, Habitat for Humanity | James Sanchez, Regent Bank | Emily Scott, Tulsa Planning Office | Danielle Silva, Community | Troy Stafford, City of Tulsa | Mimi Tarrasch, Women In Recovery | Jaime Vega | James Wagner, City of Tulsa | 
---
Blueprint for Economic Prosperity: Financially Empowering Tulsans
In January 2020, the City of Tulsa launched its Blueprint for Economic Prosperity, a guide that details how the City can best financially empower all of its residents. Residents who feel financially empowered are those who have access to asset building opportunities, banking services, financial counseling and employment.  
Prepared by the Mayor's Office of Resilience and Equity, the Mayor's Office of Community Development and Policy, and the Mayor's Office of Economic Development, the City of Tulsa's Blueprint for Economic Prosperity was made possible through a $20,000 CityStart Grant from the CFE Fund, a fund that supports municipal efforts to improve household financial stability by leveraging opportunities unique to local government. 
---
Additional Financial Empowerment Resources