Demographics and Statistics
General Demographic Overview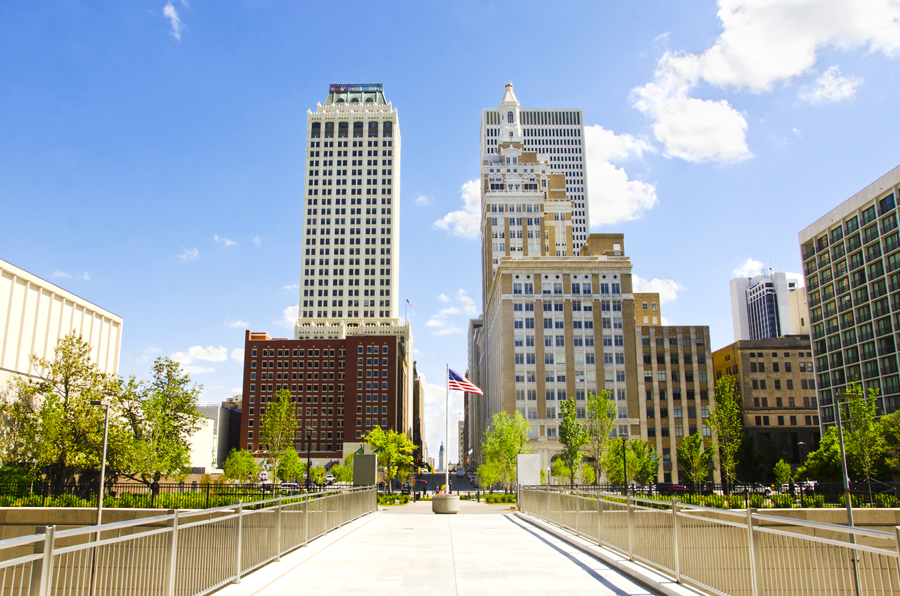 The Tulsa metropolitan surrounding area (MSA) is comprised of seven counties with an aggregate population estimated at 984,958 or 25.1 percent of the population in Oklahoma. The gross product of all goods and services produced in the seven-county MSA is $33.6 billion or 29 percent of the Oklahoma economy. The average household income is $69,441 and the median age of Tulsa-area residents is 36.8 years old. The total number households in the metro Tulsa area is 386,739.
Demographic profiles contain 2010 census data. It provides information on population, race, age, sex, income, poverty, industry, occupation, employment and housing charateristics. Tulsa's demographic profile is available online.
Tulsa At a Glance - Grow Metro Tulsa
Cost of living 10% below the national average
No. 1 U.S. city where incomes are growing the fastest (GOBankingRates.com 2017)
No. 1 state with the lowest overall tax burden (Anderson Economic Group 2017)
No. 1 city among top 100 U.S. metros on growth & inclusion (Brookings Institute 2016)
No. 1 best place for women to start a business (Thumbtack.com 2016)
No. 3 most popular city for active millennials (ActiveNetwork.com 2017)
No. 3 nationally among Tier II cities for new and expanded facilities (Site Selection 2016)
No. 4 best large city for starting a business (WalletHub.com 2017)
No. 5 best city nationally for first-time homebuyers (SmartAsset.com 2017)
No. 7 most entrepreneurial mid-sized metro (SmartAsset.com 2016)
Among the shortest commute times in the nation based on comparable cities
One of the lowest cost of doing business in the nation
New businesses: Greenheck Group, Ingredion, Connexions Loyalty, USA BMX, Conexus Energy, Midstates Petroleum, Calyx Energy, Atalaya Resources, Intensity Midstream, TRC Companies, Big Elk Energy, and Containment Solutions.
Expanding businesses: Dish Network, Williams Cos., AXH Air-Coolers, Agile Networks, HireRight, Summitt ESP, Select Engineering, Northwestern Mutual, Ardagh Glass, Sutherland Global and Tulsa World.