Transportation Advisory Board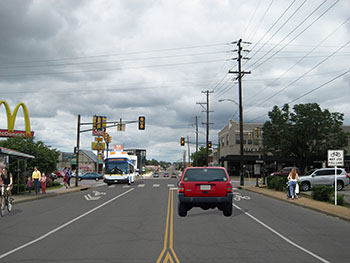 Established in 2009, the Transportation Advisory Board has been commissioned to advise the Mayor and City Council on all matters affecting land transportation in Tulsa including, but not limited to, streets and rights-of-way maintenance and construction, traffic engineering, mass transit, rail and trail systems.
2015 Annual Recommendations Report
Board Members
John Shivel (Chair) (TMAPC)
Paul Westbrook (Vice-Chair) (District 2)
Jeanine Rhea (District 1)
Mike Espino (District 3)
Josh Westerman (District 4)
Greg Gatewood (District 5)
Carole Carner (District 6)
Ryan Doolin (District 7)
Allecia Chatman (District 8)
Vicki Tapp (District 9)
James Wagner (Mayor Representative)
Jeffrey A. Thomas (Construction)
Ted Rieck (MTTA)
Carrie Johnson, P.E. (Engineering)
Vacant (TMUA)
2018 Meeting Schedule
The Transportation Advisory Board meets on the first Tuesday of every month, at City Hall, 175 East 2nd Street, Suite 411, 1 p.m.
January 2
February 6
March 6
April 3
May 1
June 5
July 3
August 7
September 4
October 2
November 15
December 4