Recipients of the Michael P. Kier Tulsa Blue Award for Public Service Excellence
April 2021
Dustin Davis
Water and Sewer
Dustin Davis, Mohawk Treatment Plant Superintendent went above and beyond to meet citizens' needs during February's record-breaking winter storm.

As water temperatures dropped to just above freezing, the City's drinking water treatment plants began to struggle to keep up with the increased customer demand due to the unprecedented number of water line breaks throughout the city.

Dustin arrived at work on February 17, and planned to be there for what had become his usual 13 to 14-hour day during the winter storm. On that particular day, a leak developed on the main pump that was in service at the Mohawk plant. Dustin and his team quickly responded by removing the leaking pump from service, avoiding a catastrophic failure.
But the emergency wasn't over. Dustin and his team tried to replace the malfunctioning pump with two other pumps, including a smaller option that would reduce the flow rate, but both failed to respond.

Understanding the dire importance of increasing water flow to the system and knowing they would need specialized assistance, Dustin began contacting several of the City's local, contracted partners to help fix the problem. After the repairs were made, Dustin began sending members of his team home, but he stayed the ensure that everything continued to work as it should. Dustin reluctantly left the plant to get some much-needed sleep after working 33 hours straight.
April 2018

Gary McColpin
Streets and Stormwater
Gary has provided nearly 23 years of extraordinary service to the City of Tulsa and serves as the Street Operations and Inspections Manager for the Streets & Stormwater Department. He is highly valued for his tremendous efforts within his department to provide exceptional customer service to contractors, fellow co-workers and citizens alike. He strives to make the City of Tulsa a better place to work and is dedicated to answering questions with a proper and timely response. Gary is an excellent public servant and is highly regarded by his coworkers.

Rick Lisenbee
Water and Sewer
Rick is a highly valued employee in the Water & Sewer Department and has served the City of Tulsa for nearly 25 years. As the Water/Wastewater Asset Management Systems Manager, Rick, throughout his long and successful career here, has demonstrated a fierce commitment in supporting various Departments and work groups in achieving their missions. He embodies the Tulsa Blue spirit of an outstanding public servant who is passionately dedicated to serving his fellow colleagues and the great citizens of Tulsa.
March 2017

Chad Becker
Finance
Chad is a highly valued employee in the Finance Department and has served the City of Tulsa for the past six years. As the Financial Services Manager, he stepped up and took on some of the Treasury Manager's duties when his co-worker suffered a stroke last fall. Chad continues filling in for that position while performing his regular duties. He has demonstrated remarkable resilience during this time and always assists other members of his team with a smile on his face.

Herman President III
Information Technology
Herman has provided exemplary service to the City of Tulsa for nearly 18 years and serves in the I.T. Department as the Compute Support/LAN Senior Analyst. He is highly valued for his efforts in handling multiple projects and tireless support of key City of Tulsa systems and personnel. He is deeply committed to training IT personnel and TMUA workgroups, as well as transitioning older systems to a new work-order asset management system. He genuinely strives to make the City of Tulsa a better place to work.

Nathan Webb
Water and Sewer
Nathan has provided exceptional service to the City of Tulsa for the past six years. He serves in the Water and Sewer Department as Electrician III where his work ethics far surpass what's expected of him. He is highly valued for his dedicated efforts in looking for ways to improve and maintain our systems while making them more efficient. He is most thorough while performing his electrical work duties, regularly doing the work of two employees.



Dustin Wright
Planning and Development
Dustin is highly valued for his excellent service to the City of Tulsa for the past 16 years. He serves in the Planning and Development Department as Plans Examiner III and diligently reviews commercial and residential building permit applications. Dustin has taken on the lion's share of the workload, serving as a team leader to identify challenges and develop solutions. His extensive knowledge and experience with all aspects of planning, zoning, building codes and floodplain management is unparalleled.

Bob Edmiston
Legal
Bob has diligently served the Legal Department for the past 16-1/2 years and is the Senior Assistant City Attorney. He tirelessly represented the City to assure the Tulsa Club Building, a historic landmark, was maintained in a safe condition. His eight-year efforts dealt with nuisance abatement, remedial civil penalties, three district court cases, downtown improvement district assessments, and two appeals to the Oklahoma Supreme court, to name a few. Bob worked to save the owner from losing his equity in the building, allowing time to accomplish a private sale. The case ended in the sale of the Tulsa Club to a private developer in 2013 for $460,000. Renovations to the Tulsa Club will soon restore it to its former glory and serve as a source of civic pride for Tulsans.
September 2016

Bob Garner
Legal
Bob has provided exemplary service to the City of Tulsa for the past 25 years and is a highly valued employee in the Legal Department. As Chief City Prosecutor in the Tulsa Municipal Criminal Court, he saw first-hand the court system's inability to help people with mental health issues and worked to establish the Tulsa Special Services Court. Hundreds of criminal defendants with various mental health issues were diverted from the criminal court to a structured six-month program. Within a year, the court saw a 70 percent reduction in the recidivism rate of people previously viewed as chronic offenders.

Jeff Ostler
Asset Management
Jeff has diligently served the City for the past two years and is an outstanding Lead Mechanic in EMD. He is the only City employee who is Master Certified in Ford Training with more than 20 years in Ford Training and ASE Certified with 25-years of service in his craft. He has helped the Asset Management department attain a high level of professionalism that sets the standard for other City of Tulsa shops. Jeff is a veteran who served his country in the Navy.

Mike Perkins
Park Department
Mike has provided exemplary service to the City of Tulsa for the past 25 years. He has served as a gardener, worked in the cemetery and has gone above and beyond his duties as a highly skilled Urban Forester in Tulsa Parks. He has assisted students with tree plantings, and most recently helped a citizen plant a tree in memory of a close friend, doing the bulk of the work on his own time. His actions demonstrate his commitment to try and make Tulsa a better place to live.

Debbie Stefanek
Police Department
Debbie is a highly valued employee in the Police Chief's office and has served the City of Tulsa for the past 35 years. She is greatly appreciated for always delivering the highest quality of service to her department and taking citizens' calls who want their voices to be heard. Debbie has also served in Municipal Courts and the Legal Department. She has consistently displayed an impeccable work ethic and tireless energy, often stepping up to assist her fellow co-workers.
November 2015

Gary Burr is a valued EMD Shop Supervisor II who has faithfully served the City for the past 33 years. He developed and facilitated the Learning with A Wrench program, which launched in August of 2014 as a result of the Mayor's efforts to offer students another path to prosperity. Gary took on 11 high school students and made sure they were engaged in the program and learned how a vehicle repair-shop operates, all while running the fleet repair garage. He is highly valued for his ability to change many of these students' lives by helping them with their future career and education decisions.

Lisa Simpson has diligently served the City for the past six years and is an outstanding Senior Engineer. She currently supervises the traffic engineering design group which handles traffic signal design, capital project plan review, traffic calming, parking issues, traffic data collection and many other engineering projects. Lisa is highly valued for meeting a citizens' need for additional handicapped access parking spaces around the Philtower building. She made it a priority to locate and repurpose a space in a timely manner to help tenants with limited mobility, which in turn makes Tulsa a friendly city to all.
May 2015

John Comer is highly valued in the Asset Management Department. He successfully led a major move of several departments within OTC and worked many hours of overtime to ensure a smooth transition. This included coordinating with contractors, staff and department leads in a highly efficient manner drawing from his many years of experience. John is always willing to help out wherever he can and takes his responsibilities serious. He made sure everything was in place for each department and addressed anything that came up along the way very efficiently.

Juanita Stewart is highly valued for her dedicated training of Customer Care Center employees who assist utility customers in establishing, transferring, or discontinuing water services and dealing with customer complaints and inquiries. Her presentations are inventive, entertaining and astonishingly effective. With participants from a variety of backgrounds, there is often conflict, and occasionally confrontation. While setting limits, Juanita manages to respond consistently with respect and compassion. She demonstrates a resolute desire to provide outstanding customer service and is truly an asset to the City of Tulsa.

Tom Graham of Human Resources provides exemplary internal safety-related customer service to City employees. In addition to his normal duties, he requested to be assigned as the health and safety liaison for the Water and Sewer Department and Streets and Storm Water Department. Tom has spent many hours investigating, researching, observing, trending, training and consulting with management and front-line employees with a goal to help them prevent injuries and losses. He has developed relationships with employees that help them be better and safer employees. He has a tool belt of skills ranging from mentoring, facilitating, and coaching to the occasional reality check of an "attitude adjustment conversation" that we all need at times. He truly has become his own "brand."
March 2014

Josh Wise is a valued Senior Systems Analyst in IT and has served the City for two years. He's an exceptional employee and is considered a great liaison between INCOG and Tulsa County.
He is highly valued for his superb technical skills and dedication to help identify short- and long-term improvements for our organization.

Jason Harris has diligently served the City for nearly seven years and is an outstanding Underground Collection Services Engineering Aide. He always looks for occasions to take on greater responsibilities within his department, is committed to assisting his fellow crew members by maximizing personnel safety in hazardous sewage conditions, and is focused on saving our citizens money.

Pat Connelly is an outstanding public servant and has served the City for 36 years. His impeccable work ethic has set him apart as a great role model for our organization. He is highly valued for his honest and wise advice on how to solve various issues as they've arisen. His service in the Grants Division, as well as his many years of service balancing the budget mean a great deal to this organization.

Jason Dyer is a Fire Equipment Operator for the Tulsa Fire Department and has faithfully served the City for nearly 13 years. Jason is a very special young man - he donated a kidney to a close friend last spring, giving him the generous gift of life. He is without a doubt a true public servant and an inspirational example of sacrificial love in our community.
May 2013

Chris Kunkler, WIN | Neighborhood Inspector is well-known for performing each job task with diligence and precision. He has faithfully served the City of Tulsa for nearly 29 years and is known for his consistent work ethic and performance as a dedicated employee. His coworkers commend him for always displaying a positive attitude. He is also considered to be a selfless team member, as well as one of the City's best treasures

Dale Gero, Development Services | Inspections Services Manager has served the City of Tulsa for 15 years. He has been instrumental in helping the Inspection Services team become more integrated into Development Services. He has also instituted cross-training and mentorship programs in an effort to build capacity, confidence and skills with Inspection Services. Gero is serious about developing a safety culture for his staff, with no injury claims since he took the reins in Development Services last summer.

Tammy Turley, Finance | Senior Utilities Analyst is a valued employee who has served the City of Tulsa for the past 15 years. She has performed a vital role this past year by assisting with the City's seamless transition to the new solid waste system. Her dedication to the project, as well as her positive attitude and flexibility with multiple changes made during the project's progression were invaluable; making a significant difference for residential customers, as well as NeWSolutions and the City team.

Lathen Kamas, Communications | Graphics Designer has served the City of Tulsa for the past three-and-a-half years. He is well-known for his remarkable job skills that include fluency in graphic design practices and design production software; creating superior, original designs intended for both print, web and broadcast. He works with City departments to ensure the City has a unified brand and that materials have a consistent appearance to help citizens recognize who is providing their services.  Kamas possesses excellent communication skills and the ability to explain complicated concepts through three forms - verbally, written and visually.
December 2012

Mark Temple, Information Technology, has served as a devoted City of Tulsa employee for the past four years and is a superb Enterprise Webmaster. He possesses a "can-do" attitude and is greatly admired by his coworkers for his ability to solve technical issues. He has an unsurpassed knowledge of IT web projects and played a crucial role in assisting the citizens of Tulsa by making the "Know Your Trash" citizens selection of trash options a success.

Stefanie Hunter, Water & Sewer Treatment Plant. As the Plant Superintendent, Stefanie is dedicated to making sure the plant runs efficiently and smoothly. She has served the City of Tulsa for the past 12 years and is highly valued for her teamwork, knowledge, outstanding professionalism and teaching skills. She graduated from NSU with a Summa Cum Laude award and utilizes her knowledge and experience for the City of Tulsa.

Philip Eakes, Streets and Stormwater, has faithfully served the City of Tulsa for nearly 15 years and is a valued supervisor for his department. He was nominated for the Tulsa Blue award by a distraught citizen who expressed her gratitude for his help in restoring her yard and fence to its original condition while demonstrating his compassion and care during a difficult time in her life.
August 2012

Sandra Baca, Human Resources, HR Assistant in Insurance and Retirement, has provided exceptional customer service to City Employees and has served the City of Tulsa for the past 9 years. Sandra literally fields hundreds of phone calls every week, often dealing with concerned employees about the changes recently made to the City of Tulsa's healthcare prescription plan. She has handled every situation in a professional manner and works with employees to find ways to save on their prescription copays. Sandra is also highly valued for her bilingual skills and is eager to help employees who are more comfortable speaking Spanish. She regularly assists the Customer Care Center, 9-1-1, Development Services and many other departments in need of bilingual services.
Major Julie Harris, Police Department, has served Tulsa citizens for the past 27 years as one of the city's finest Tulsa Police Officers. She has coordinated the Riverside Division's annual Halloween Trunk or Treat Festival for the past two years, as well as the annual Toy Drive for children who otherwise wouldn't have received special treats or gifts. Major Harris recently collected donations for birthday presents for the 11-year-old daughter of Wesley Brown who was killed at Best Buy. In addition to her compassionate public service, Major Harris has served organizations such as the Crime Commission, Crimestoppers, FBI National Academy and is a board member of the FOP Credit Unit, to name a few.
Terri McGilbra, Performing Arts Center, has served as an amazing Tulsa Performing Arts Center employee for the past 16 years. As the PAC Ticket Office Manager, she helped the PAC attain $6 million last year in ticket sales due to her exemplary management skills. She has excelled in customer service for all of the PAC's 15 resident arts groups and customers within the MyTicketOffice.com ticketing system, serving three states. Terri has spent countless hours in training on new ticketing software while simultaneously overseeing her staff's training, as well as the ticket sellers in the PAC arts group. Her colleagues admire her for her true professionalism in any situation and for consistently rising above every challenge.

Delwayne Rucker, Fire Department, has served as a highly valued firefighter at Station 23, one of Tulsa's most active, high-volume call stations. His Spanish-speaking skills have proven to be an invaluable asset while serving the citizens of Tulsa. He recently treated a Spanish-speaking citizen during a motor vehicle accident where the Fire Department would not have been able to provide medical care without his interpretation. He also rode along with this citizen to assist with communication between the EMSA crew and their patient. Delwayne has served the Tulsa Fire Department for nearly six years, while also serving his country in the Air Force Reserves. He is a dedicated firefighter, well-deserving of the Tulsa Blue honor.
May 2012

Belinda McGhie, Information Technology, Project Manager, leads the Time and Attendance project, which is a high-profile and complex process that will change how we keep track of employees' payroll information. Known for her zealous project management skills, Belinda has moved this critical project to the first-ever competitive sealed proposal (CSP). She has served the City of Tulsa for nearly 12 years and has recently earned her PMP certification, which demonstrates her commitment to delivering quality service to the citizens of Tulsa.
Chief Mike Mallory, Tulsa Fire Department, Physical Resource Chief, has served the City of Tulsa for nearly 22 years. He oversees and maintains 20 fire stations, purchases all fire apparatus, tools, bunker gear, and manages the fire department garage for apparatus repairs. He is known for his knowledge and experience with City purchasing requirements and has assisted many City departments in their purchases. He was instrumental in researching and recommending the purchase of firefighting props for the new Regional Fire Training Center. His coworkers greatly appreciate his dedicated efforts as a public servant and for taking on additional work - all with a great attitude.

Eric Lee, Streets and Stormwater - Solid Waste Services, works tirelessly to ensure citizens are  informed and educated about the proposed changes to Tulsa's new trash system. He has remained positive, patient and upbeat to his staff and the public alike through this process. He has been a devoted City employee for the past 16 years and has remained positive, patient and upbeat to his staff and the public alike through the process of working through the changes in the City's trash system. He is always responsive to the citizens of Tulsa when they have a question or concern about the new trash service.
February 2011

Thomas Chandler, Streets and Stormwater, Public Facilities Maintenance, played a vital role in making the required improvements so that the Tulsa Zoo could retain its Association of Zoos and Aquariums (AZA) accreditation. He also worked diligently with ONG during the 2010 Christmas weekend to restore heat in the lion exhibit. Thomas was also instrumental in making temporary repairs to several zoo buildings which lost heat during February's record cold temperatures and has ordered new regulators to prevent this from recurring in the future.

Jennifer Mansell, a 25-year veteran Tulsa Police Officer made an immediate impact during her service as Tulsa's first downtown safety liaison. She regularly befriended and welcomed homeless people to her place in Talala in order to give them a sense of what a real home was like.
She juggled her career as a police officer with a nine-year fight against breast cancer and was the personification of a public servant who truly exemplified the spirit and dedication of the Tulsa Blue award.
November 2010

Valerie Gerhart, Finance, is a dedicated and loyal Payroll employee who is extremely helpful and patient with employees who have questions about payroll. She also makes time to provide training for others and never displays a negative attitude when called upon for assistance.
Jane Dale, Finance, provides excellent service to the Sales Tax Overview Committee in spite of budget reductions and has stepped up to keep the Finance Department efficient by assuming the responsibilities for an eliminated position while continuing her previously assigned duties.
Gerald Bender, Legal Department, has the difficult task of supporting all labor relations activity and issues for the City's multiple bargaining groups. He is a tireless worker, often working 12-hour days and more to ensure the Legal Department operates and performs it Charter mandated duties.

Frank Gallagher, Tulsa Parks Department, was instrumental in transforming the Henthorne Recreation Center into a viable and exciting theatre space. He is an inspiring teacher and director and received first place in the Tulsa Awards for Theatre Excellence "Outstanding Production" for 2009. He is also recognized as one of Tulsa's best theatre directors.
August 2010

Charles Mayfield, Public Works Water Distribution has proven to be an excellent employee and operator of the leak detection equipment who is always willing to do whatever is needed to get the job done. He also worked hard to resolve a citizen's problem after others had given up and was nominated by this citizen for his exceptional customer service.

Ruth Hill, Information Technology Senior Systems Analyst continuously demonstrates ingenuity and creativity in developing solutions to maximize productivity and efficiency in her department. She is deeply committed to providing outstanding customer service and satisfaction in everything she does. She also offers assistance and education for her peers, and always leads by example.

Jeannie Paxman, Public Works Customer Service Representative, is in the unenviable position of being the last stop for unsatisfied customers and is fair, patient, professional and compassionate under difficult circumstances. She is often called upon to assist other work groups with problem resolution while practicing exceptional customer service with an energetic and positive attitude.

Lee Dawes, Public Works Water Distribution was selected for this honor because of his skills in taking the new logger program to the next level and making it a huge success. He also diligently worked to resolve a citizen's problem by going the extra mile after others had given up and was nominated by this citizen for his exceptional customer service.
July 2009

Donna Richey, Finance/ Revenue Collections & Enforcement Administrator was selected for this program because of the excellent way she has handled calls from property owners in regards to the ballpark construction on top of numerous duties added to her position. Her coworkers agree she has handled everything with great eloquence and grace, while displaying a positive attitude. Stephanie Roudabush, a fellow employee said, "Donna is always smiling and making everyone's day better with her positive attitude and encouragement. She stays late to make sure that her projects are finished on time and are of the highest quality."
Ken Neal, Information Technology/Voice Services Section Head played a vital role in moving Utilities Services to the new City Hall at One Technology Center. He is widely known for his professionalism in helping all of the sections he serves, spending many hours resolving issues. Ken is a valued source of information regarding his adopted systems at One Technology Center and according to coworker, Edward Lydens, "Mr. Neal should be recognized for what he does and the value he brings to the City of Tulsa, which can't always be measured by stats."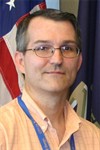 Shawn Flaherty, Information Technology/Computer Support LAN Associate Consultant is well-known for providing excellent customer service to City employees. The Legal Department offered high praise for Shawn's dedication, especially during a past holiday weekend where he worked from the afternoon until nearly 11 p.m. to resolve a problem. Deirdre Dexter, Legal Department director, said, "It's not just legal 'management' that receives Shawn's professional, friendly and high-quality service and attention. Every member of the legal department who has needed assistance has remarked on how great Shawn is."

Kathryn Bell, Tulsa Police Department/ Forensic Nursing Administrator will mark 15 years at TPD this coming December. She currently serves as the department's S.A.N.E. (Sexual Assault Nurse Examiners) coordinator and has made vast improvements to the S.A.N.E. program and to facilities used at Hillcrest Hospital, as well as implementing a program for pediatric S.A.N.E. exams, extending the value of the S.A.N.E. program to children in the Tulsa area. Kathy has also been instrumental in initiating and implementing a program to medically assist and examine children victimized in Methamphetamine Labs, as well as helping victims of Domestic Violence receive medical and evidentiary follow up at the Family Safety Center. Kathy has proven multi-tasking skills and has amazed her coworkers and the citizens of Tulsa with her dedicated efforts at improving the lives of crime victims. Sgt. Mark Mears said, "Kathy does an amazing job and while she toils away, she makes us all look good. If you know her, you find that no matter what daunting task is given her, no matter what difficulty befalls her, she is always ready to help and she does so with a smile; a positive attitude and a drive that makes us proud to know her."
Joey Phillips, 911 Public Safety/PSC Telecommunicator (Police and Fire Dispatcher)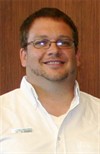 is the guiding force behind the 911 Public Service Communications booth at Hallowzooeen. For the past four years, Joey has organized, choreographed, recorded music, built sets and props, designed costumes, and selected the theme, bringing 911 employees, Tulsa Zoo employees and Zoo Friends, and many others together - all for the sake of the Zoo's annual fundraiser. Joey's tremendous investment of personal time (including the use of a week of his vacation time), imagination, his own money, and infectious zeal has raised the bar for Hallowzooeen entertainment at this well-attended and family oriented event. "Without Joey Phillips' indefatigable leadership and enthusiasm," said coworker Kathleen Bradford, "this would be just another boring booth with people handing out candy. Instead, he has turned it into a place where kids stand open-mouthed with wonder at the dancing and lip-synching entertainers."
August 2008
Eddy Tijerina, Human Resources/Safety and Health

Eddy began his employment with the City in the Parks Department as a Gardner I. He promoted several times within Parks before moving over to Human Resources as a Safety & Health Specialist II in October 2001. One year later Eddy promoted to Senior Safety Coordinator where he leads a team of Safety & Health Specialists as well as a Heavy Equipment Training Development Specialist. Eddy oversees the Safety section and all heavy equipment training for all non-sworn departments. He also provides consultative safety services to all City departments.
Eddy has worked with employees moving into new desks and workspaces at One Technology Center to ensure all chairs and equipment have an ergonomic fit. He has conducted 83 actual ergonomic evaluations at City Hall since April and led the effort to ensure that all employees received training around "Committing to an Ergonomic Fit" in all City Hall move orientation sessions.
Skipper Bain, Tulsa Police Department/Special Events

Skipper Bain has 30 years of service with the Tulsa Police Department. He has received several commendations from citizens in his role as the Special Events Coordinator on behalf of the City of Tulsa. In the time Skipper has worked in this capacity, he has supported over 2,000 events working closely with neighborhoods, non-profits and citizens.
Skipper is the person responsible for seeing that every detail is taken care of in planning the use of streets and other aspects of special events. This involves many meetings with event staff, event administrators and any other entity that requires his expertise.