Summer Day Camp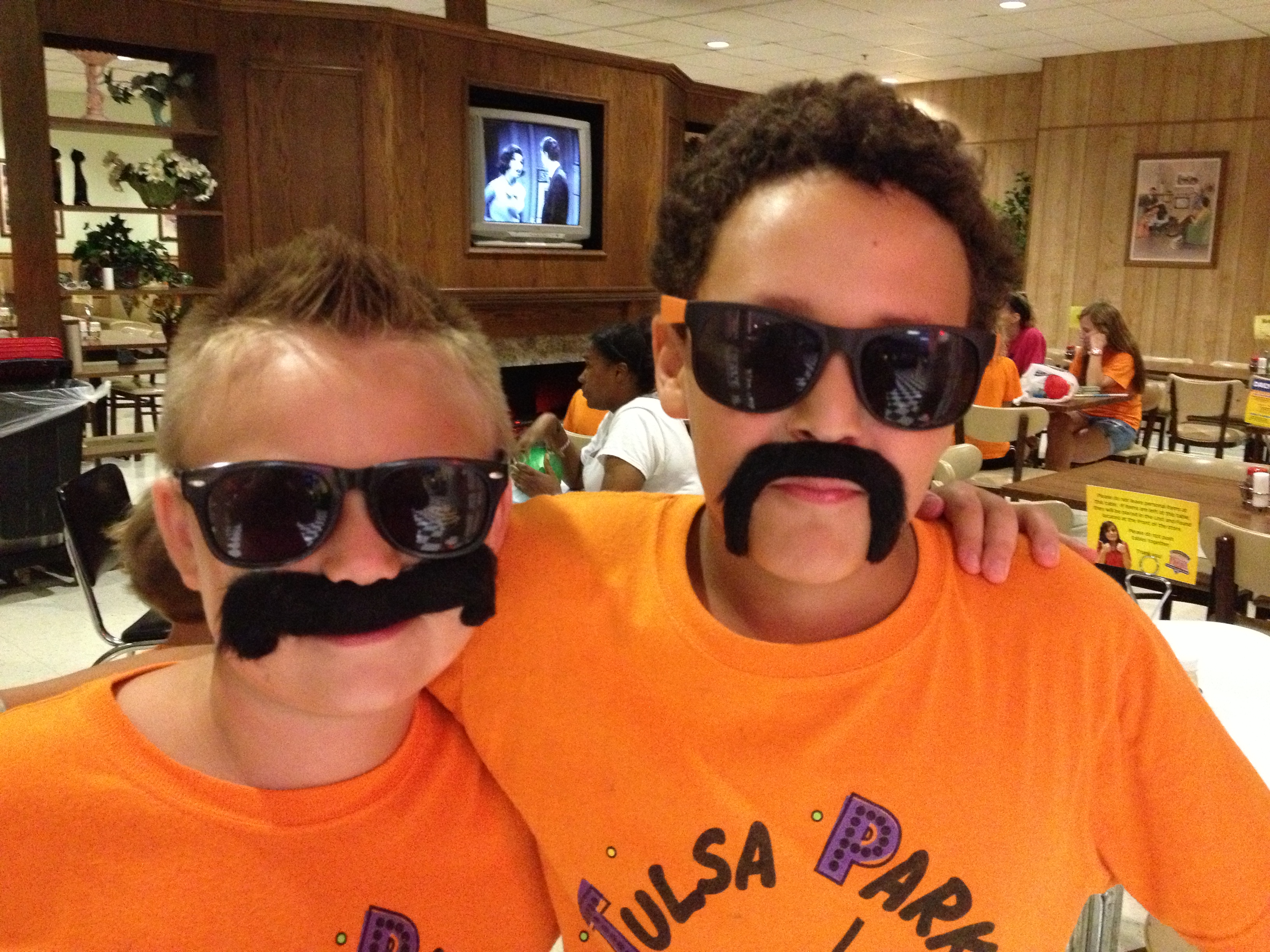 If you're looking for a fun, safe place for your child to go this summer, look no further than Tulsa Parks. With a variety of activities and field trips, your child will be entertained without any worries for yourself.
Traditional day camps are for children ages 6-12. Camps are offered in weekly sessions beginning June 4 and ending August 10. Camp hours are from 9 a.m.-5 p.m. Extended hours are available at no extra cost. Children may be dropped off as early as 7:30 a.m. and picked up no later than 5:30 p.m. The four traditional day camp locations with prices are as follows:
Lacy - 2134 N. Madison Pl., (918) 596-1470, $70/week
Reed - 4233 S. Yukon Ave., (918) 591-4307, $120/week
Hicks - 3443 S. Mingo Rd., (918) 669-6355, $120/week
Whiteside - 4009 S. Pittsburg, (918) 746-5040, $140/week (limited spots available)
Tulsa Parks also offers a specialty art camp located at WaterWorks Art Studio. WaterWorks Art Studio will be offering visual arts camps for children ages 7-11 years that are offered in two-week sessions beginning June 4 and ending August 10. Early drop-off at 8:30 a.m. and late pick-up by 5:30 p.m. are available at no extra cost. They also offer one session of Tween Camp for ages 12-15 years.
WaterWorks Art Studio - 1710 Charles Page Blvd., (918) 596-2440, $250/2-week session.
---
All Tulsa Park camp locations are accredited with the American Camping Association.
For the traditional camps, if enrolling in person at a campsite, full payment is required for the first session for which your child is enrolled. A non-refundable deposit of $25 per session will hold the reservation for other weeks/sessions your child plans to attend. Online enrollment requires full payment for each session
WaterWorks Art Studio requires full payment at the time of enrollment. Some scholarships are available through the WaterWorks Art Council. Please contact WaterWorks staff for more information regarding this opportunity.
If you have more than one child attending camp, a $20 discount applies for each additional child in the same, immediate family. To receive the discounted rate, enrollment must be done in person at the campsite.                          
Please click on the following links for more information:
For online enrollment, please click here: "Day Camp Registration".