National Community Planning Month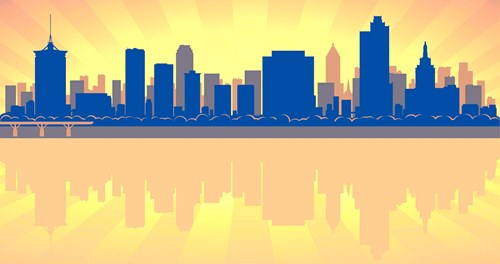 October is designated as National Community Planning Month by the American Planning Association (APA). Planning Month is a way to highlight the role of planners and planning in communities around the country. To celebrate planning here in Tulsa, the City of Tulsa's Planning and Development Department provides multiple activities centered around the annual theme. Here are some activities from past years.
This is Tulsa, Volume 5 – Photos of favorite places in Tulsa are submitted throughout October and placed into a video. View past videos from: 2013, 2014, 2015, and 2016!
Please share original pictures of Tulsa landmarks, scenes and activities that you think depict Tulsa. All photos will be compiled in a video - This is Tulsa, Volume 5. The video will be displayed on the City's website and electronic media channels including Facebook, Twitter, and YouTube.
Through October 31, digital photos may be submitted as email attachments to the email provided below. Please include a brief description and (optionally) include first and last name (or initial) and the photographer's age.
Additional photo essay requirements:
JPEG file attachments, not to exceed 8MB in size.
Original images, not taken from another source.
Please observe basic guidelines of civility as outline in the City of Tulsa Social Media Policy. The City of Tulsa reserves the right to exclude photos deemed inappropriate.
No compensation to the photographer from the City of Tulsa is associated with this activity.
Photos that have been watermarked or copyrighted will not be accepted.
Participants agree to allow submitted photos to be used in City of Tulsa online and print publications.
Build a City - During Food Truck Wednesday in Guthrie Green, the Planning Department leads an interactive game to create a city out of boxes with people of all ages. 2015 Images, 2016 Images
Jane Jacobs Walk - Discover downtown through the eyes of Jane Jacobs, an urban activist and author of "The Death and Life of Great American Cities." 2015 Images
Planning Fun - Crossword, Word Search, Image Search, Word Scramble, Easy Word Scramble, Coloring Page, Scavenger Hunt
If you have any questions about planning month activities contact:
Addison Spradlin
Phone: (918) 576-5659
Email: aspradlin@cityoftulsa.org