National Community Planning Month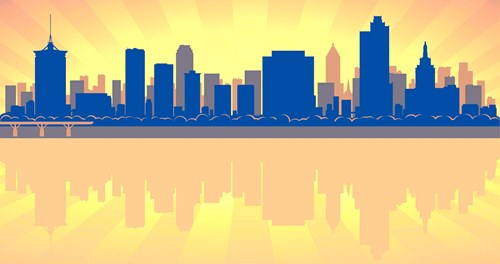 October is designated as National Community Planning Month by the American Planning Association (APA). Planning Month is a way to highlight the role of planners and planning in communities around the country. To celebrate planning here in Tulsa, the City of Tulsa's Planning and Development Department provides multiple activities centered around the annual theme. Here are some activities from past years.
This is Tulsa through Many Eyes – Photos of favorite places in Tulsa are submitted throughout October and placed into a video. View past videos from: 2013, 2014, and 2015!
Build a City - During Food Truck Wednesday in Guthrie Green, the Planning Department leads an interactive game to create a city out of boxes with people of all ages. 2015 Images, 2016 Images
Jane Jacobs Walk - Discover downtown through the eyes of Jane Jacobs, an urban activist and author of "The Death and Life of Great American Cities." 2015 Images
Planning Word Fun - Crossword, Word Search, Image Search, Word Scramble
If you have any questions about planning month activities contact:
Jennifer Gates
Phone:(918) 576-5685
Email: jgates@cityoftulsa.org