Current Projects and Initiatives
Crosbie Heights Small Area Plan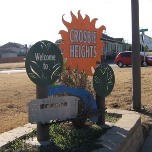 Crosbie Heights was selected by the Tulsa Metropolitan Area Planning Commission from a field of 9 nominations as the focus of a small area plan to be developed in 2015. This plan was authorized by Council Resolution on March 12, 2015. Crosbie Heights is a neighborhood west of downtown Tulsa, located generally between Highway 412 (Sand Springs Expressway) and the Arkansas River and between the Inner Dispersal Loop (IDL) and South 25th West Avenue.
Project information and upcoming public events are available on the Crosbie Heights Small Area Plan webpage.
---
Peoria Avenue Bus Rapid Transit Land Use Study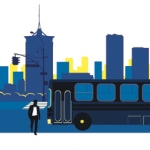 The City of Tulsa Planning Department has engaged a project team led by The Lakota Group to complete a land use study for transit station areas to be located along the Peoria Avenue corridor between 38th Street North and the intersection of Lewis Avenue/81st Street. In hopes of enhancing the Tulsa Transit system, a new bus rapid transit (BRT) corridor will be implemented following the same route as the current bus route 105. For more information visit the project website.
---
Route 66 Master Plan Implementation

Adopted December 2005, the Master Plan identifies 21 projects evaluated against 15 criteria developed in response to the research data. These projects were recommended for construction using funds generated by Vision 2025. The Planning Division is working with Engineering to implement the Master Plan. More information on projects currently underway are available project webpage. Information on projects that have been completed are available on the Vision 2025 website.
---
Update to the Subdivision Regulations

With the adoption of the new Zoning Code in December 2015, the update to the Subdivision Regulations is now underway. The City of Tulsa has engaged a project work group consisting of industry professionals and subject matter experts led by Duncan Associates to complete the update in a 12 month process. For more information on this project visit the project webpage.
---
Update to Landscape Regulations
The City of Tulsa has engaged Duncan Associates to complete an update to the City's landscaping regulations found in the Zoning Code. This process will be guided by a working group of local professionals and a technical team of City and INCOG staff. The groups will consider topics related to streetscapes, canopy, landscaping, and public infrastructure. For more information on this project, visit the project webpage.