Housing
---
Introduction
Housing is a basic human need and a critical component of community health and prosperity for all Tulsans. Ensuring access to housing for a growing population with a diversity of needs requires a holistic policy approach to achieve quality and affordability, regardless of the housing type and life situation. 
---
---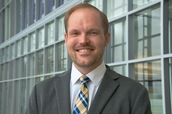 Travis Hulse serves as the Housing Policy Director in Mayor G.T. Bynum's Office tasked with leading the City's housing priorities. As a public servant of Tulsa for more than 7 years, he regularly collaborates with public and private organizations to build consensus across various housing topics and move Tulsa toward becoming a globally competitive, world-class city. 
For questions, comments or additional information, please email Travis Hulse.
---
Our Housing Partners
---
Tulsa Housing Challenge
The City of Tulsa is seeking a total commitment of $500 million in community investment in housing initiatives over the next two years. This includes direct investment in housing, incentives for private sector investors, and anything else that expedites the closure of housing gaps that exist in Tulsa today.
If you represent an organization that has an interest in housing development, we would love to hear from you on how you wish to join the cause. Take the Survey

0 of 100% – Total invested toward challenge to date - Updated November 15, 2022
If you want to join this historic effort or have a specific housing project that you wish to discuss, please email housing@cityoftulsa.org and someone will be in touch with you shortly.
---
Housing Programs & Incentives
---
Housing, Homelessness & Mental Health Task Force
Announced by Mayor Bynum during his 2022 State of the City address, the Mayor-City Council Task Force was created to help the City of Tulsa more effectively understand its future role in addressing housing, homelessness, and mental health needs in Tulsa. The Task Force will create a strategy for the City to best utilize its policy and legislative powers, public convening and education platforms, and financial resources to maximize its efficiency and effectiveness in contributing to broader community solutions. 
---
Low Barrier Shelter 
The City is working to open a low barrier shelter in 2023. This will provide shelter facilities for those who - for any number of reasons - cannot utilize existing shelter facilities. If you represent an organization that has an interest in operating a low-barrier shelter please email housing@cityoftulsa.org.
---
Certified Emergency Shelters
The City of Tulsa is working with the Tulsa Area Emergency Management Agency, A Way Home For Tulsa, and our faith community to certify religious facilities throughout Tulsa as emergency shelters when our notorious Oklahoma weather creates extreme heat or frigid cold. If you represent an organization that has an interest in providing indoor shelter or volunteer support during weather emergencies, we would love to hear from you on how you wish to join the cause. Take the Survey
---
Additional Resources
---
Official Plans
---
Recent Announcements
Mayor G.T. Bynum Gives State of the City Speech - November 15, 2022
During Mayor G.T. Bynum's 2022 State of the City Speech, a number of housing initiatives were announced, including the Tulsa Housing Challenge, which is an initiative seeking a total of $500 million so additional housing investments can be developed across the city.
Read more
Travis Hulse Named City's New Housing Policy Director - April 27, 2022
Travis Hulse has accepted the City of Tulsa's Housing Policy Director position – a role in the Mayor's Office tasked with carrying out the City's comprehensive Affordable Housing Strategy.
Read more
---
Housing Types in Tulsa
Courtesy - Daniel Jeffries, Tulsa Planning Office