Mask and Recovery FAQs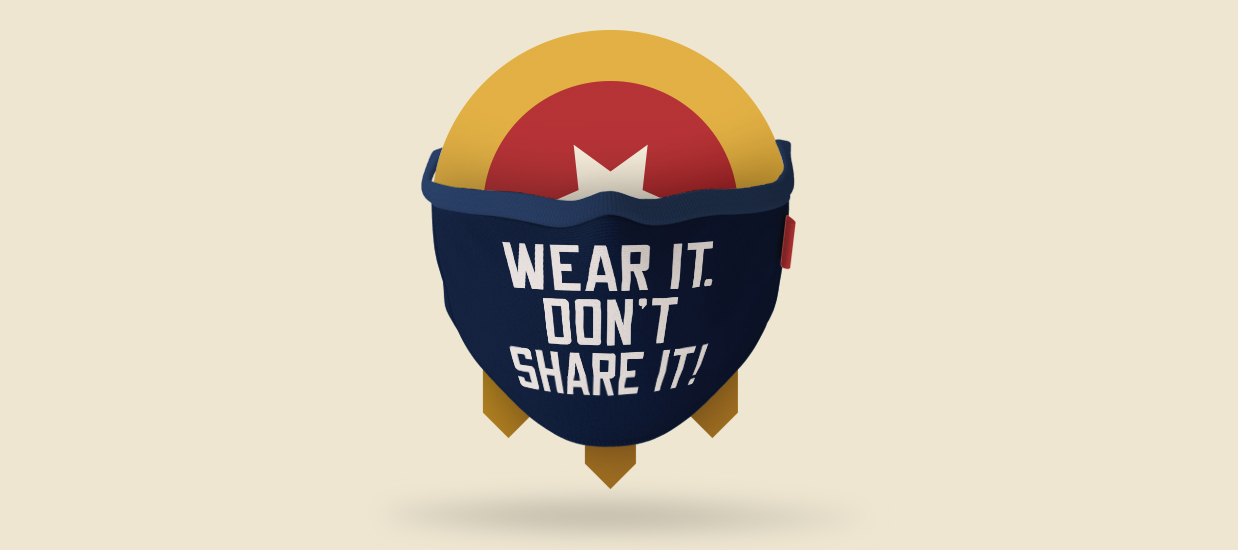 ---
The City of Tulsa's mask mandate is no longer in effect starting May 1, 2021, due to low numbers of hospitalizations. Moving forward, the City defers to CDC guidance as it relates to mask-wearing in Tulsa.
Businesses and private venues may still require masks. Below are updated "Face Coverings Required" posters anyone may download to display at their establishment, as well as social media graphics available for use.  
---
Executive Order 2021-03 (Superceding 2020-13 and proclaiming a Civil Emergency)
---
Frequently Asked Questions
Where can I go for the latest information on COVID-19 regulations?
Citywide COVID-19 response and business resources are available at www.cityoftulsa.org/covid19

How can I ensure my event is compliant with the new City of Tulsa COVID-19 Civil Emergency Order?
No events or gatherings with 500 attendees or more may be held in the City of Tulsa without submitting a safety plan to the Tulsa Health Department. A safety plan must be submitted via email a minimum of 14-calendar days prior to the event.
Do places of worship have to submit a COVID-19 Safety Plan?
If the place of worship expects attendance of 500 people or more, then yes. 
Do funerals and weddings need a COVID-19 Safety Plan?
If attendance is expected at 500 or more, then yes.
Can I get a special permit issued?
Yes, special events permits can be issued.
Should I continue taking COVID-19 precautions?
Individuals should follow the latest CDC guidelines, which are available online.
Does the City of Tulsa have a mask mandate?
No. The City of Tulsa is allowing its existing mask ordinance requiring masks to sunset (expire). Starting May 1, persons in Tulsa are not required by City ordinances to wear a mask. Although there is not a city-wide mask mandate, it's recommended those in Tulsa continue to follow CDC guidelines which are available on their website.
Are restaurant and bar employees required by City ordinance to wear a mask at work?
Starting May 1, no. Individual establishments may determine their own requirements for employees and customers. Though the City does not require mask-wearing as part of City ordinances, it's recommended those in Tulsa abide by CDC guidelines as they relate to masks. CDC Mask Guidance.
Are masks still required for travel?
Yes. Masks are still required at Tulsa International Airport, as the federal government has mandated masks for air travel. Additionally, Tulsa Transit has said it will continue to require masks on its buses until further notice. Anyone who is in a business or private establishment where a mask is required as part of the business' policy should abide by those policies.
Are masks required in City facilities?
Yes. The City has decided to continue to require masks in all City facilities, including City Hall and Municipal Courts. All City personnel will continue to wear masks at work.
I've been vaccinated. Do I still need to wear a mask?
The City defers to CDC's guidance on mask-wearing for vaccinated individuals. See the Guidance on the CDC's website.
Is there a chance the City would re-instate a mask mandate?
The City of Tulsa will rely on guidance from local public health officials to determine which COVID-19 mitigation procedures are necessary. In such an event where hospital capacity becomes strained, and at THD's recommendation, a mask mandate, or other mitigation procedures, could potentially be put in place.
Can my business deny entry to those not wearing masks?
Businesses may deny entry to any patron who refuses to wear a face mask or who is violating its policy. Businesses may use TPD's non-emergency number, (918) 596-9222, to report a trespass. It's asked businesses only call 911 for life-threatening emergencies.
---
Download Posters, Flyers & Social Media Graphics
April 29 Mask Ordinance Expiration Summary: 
Download Images
Business Face Covering Poster (11x17)
English | Spanish | Burmese | Hmong | Zomi
Business Face Covering Flyer (8.5x11)
English | Spanish | Burmese | Hmong | Zomi
Masked Tulsa Flag Shield 
English | Spanish | Burmese | Hmong | Zomi
Wear It. Don't Share It!
Instagram or Facebook: English | Spanish
Facebook: English | Spanish
Twitter: English | Spanish
---
Learn More