Gold Star Landlord Program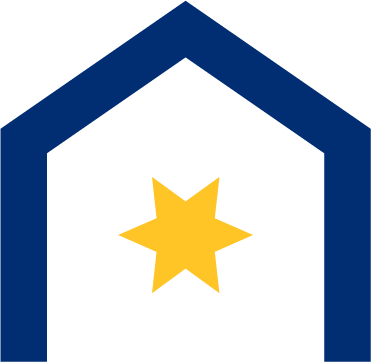 The City of Tulsa Gold Star Landlord Program provides incentives and rewards for landlords and property managers who engage in the best rental practices. This free and voluntary program is part of the Affordable Housing Strategy to make the City of Tulsa an economically thriving, inclusive community with quality housing opportunities for all its residents.
---
What are the requirements?
Licensed landlords and property managers must participate in these free programs:
Participate in the Tulsa Health Department's Safe and Healthy Homes Program, including free inspections of vacant rental properties
Prioritized application processing to the City's emergency rental and utility assistance program
List all available rental units on the City of Tulsa and Housing Solutions' Affordable Housing Waitlist
Participate in the Early Settlement Mediation Program before evicting tenants, except in cases of criminal activity
Participate in the City's Abode Initiative, which supports landlords to increase affordable housing opportunities in Tulsa
What are the incentives?
Licensed landlords and property managers will receive
Advertising and promotion as one of the City of Tulsa's best landlords and property managers
Assistance from City of Tulsa staff with accessing resources and services that landlords need, including arranging direct referrals where possible.
Landlord incentives funded by the Affordable Housing Trust Fund
Referrals of tenants who have completed the Housing Solutions' Housing Stability Certificate program, which teaches tenants skills to maintain housing stability
How do I participate?
To participate in the Gold Star Landlord Program, complete the online application below.
Approved landlords will be required to sign an agreement and self-certify they have complied with the program requirements within 30 days.
---
Current Gold Star Landlords Include
61:4 Properties & Management
Cube Haus Properties
JCJM Properties, LLC
Renters Place
Rise and Develop, LLC
Mike Wood
RBI Arcoiris Realty - Property Management
Cinosweatz Group LLC
David Klawitter
SLG Properties LLC
---
My landlord is licensed but is not meeting the requirements. How do I report them?
If your landlord is participating in the City of Tulsa's Gold Star Landlord Program but is not complying with the requirements, you can make a complaint by emailing goldstar@cityoftulsa.org.
I am a licensed landlord and my tenant has complained I am not complying with the requirements. What will happen?
If a complaint is made, you will be contacted by City of Tulsa staff who will request any necessary information to determine whether non-compliance has occurred. If you are in compliance, the complaint will be closed.
If the City of Tulsa determines a Gold Star Landlord is not complying, staff will work with the landlord to become compliant within 30 days. If the landlord does not become compliant within 30 days, the landlord will be removed from the Landlord Licensing Program and will no longer be eligible for the incentives associated with the City of Tulsa's Landlord Licensing Program. Landlords who have been removed from the program may reapply to participate after 60 days.
A landlord is prohibited from retaliating against a tenant for making a complaint to the City of Tulsa regarding the landlord's compliance with the Gold Star Landlord Program requirements.