A Better Way Tulsa offers real change by...
Giving people experiencing homelessness who panhandle an alternative to panhandling three days a week.

Paying participants a day's wages to beautify our community during each service day.

Connecting participants with life-changing services in the community, such as housing, mental health and addiction treatment, and other more sustainable employment services.
---
How It Works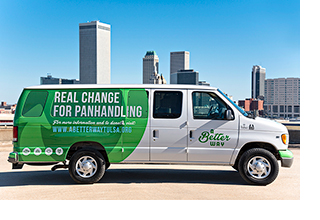 A Better Way is made possible through a collaboration between the City of Tulsa, Tulsa Area United Way and Mental Health Association Oklahoma, a statewide non-profit that handles the program's day-to-day operations.
Through roving van outreach, A Better Way makes stops at targeted "hot spot" areas within the City of Tulsa that are known for panhandling and homelessness, including pedestrian walkways, medians, and overpasses.
The A Better Way van is in operation three days a week. Mondays and Fridays are randomized pick-ups, with the van starting its journey at 7 a.m.
On Wednesdays at 8 a.m., a designated pick-up will be available at Denver House, 252 W. 17th Pl. Look for the green A Better Way sign!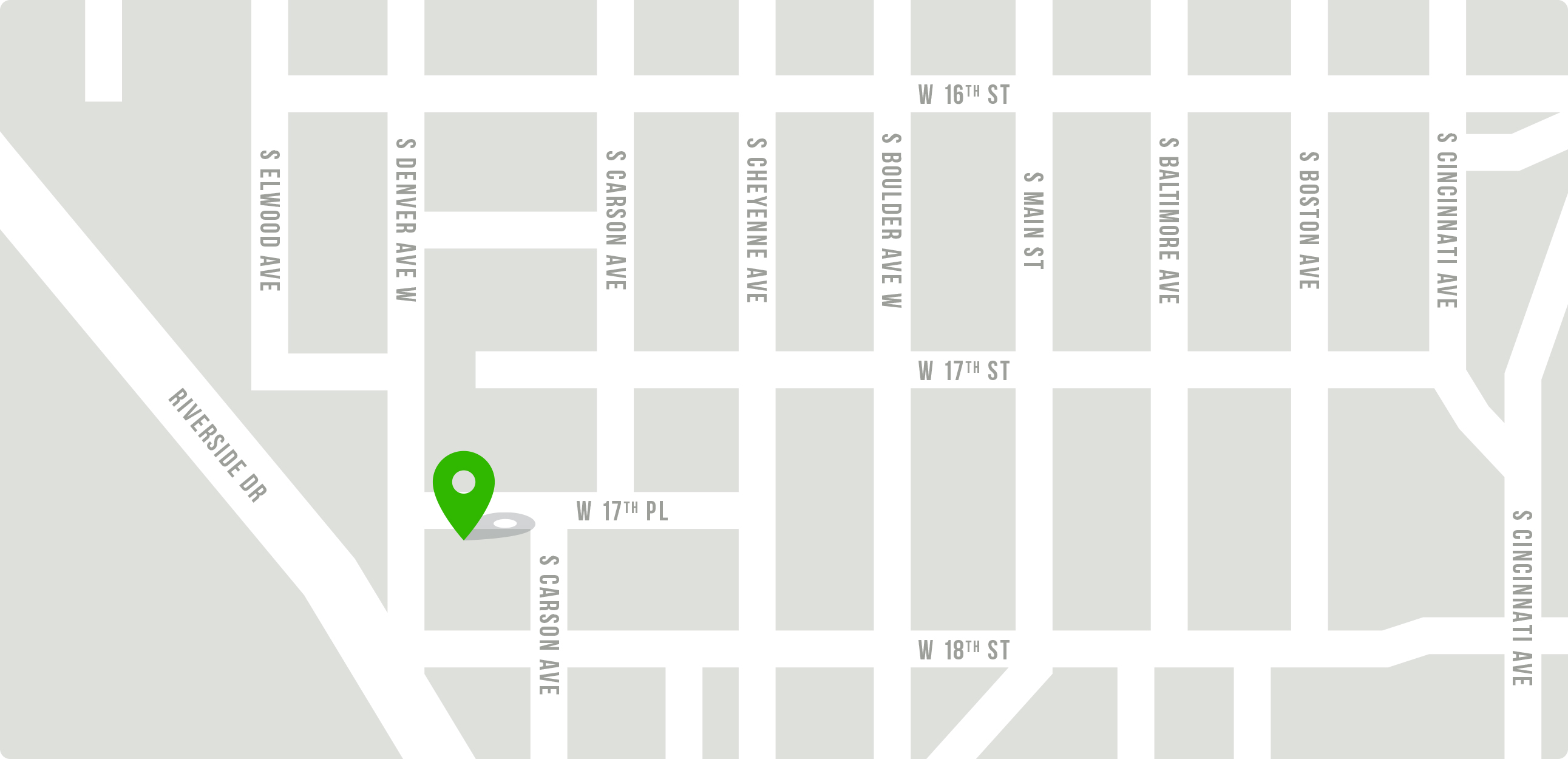 Wednesday Pick-Up at, Denver House, 252 W. 17th Pl.