Fire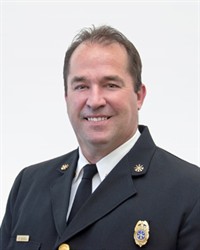 Director: Chief Ray Driskell
Mission Statement: The Tulsa Fire Department is dedicated to the protection of life, health, property and the environment by delivering quality life and fire safety services.
The Tulsa Fire Department currently responds to over 57,000 incidents annually. (Approximately 33,000 are EMS related.) Our response area includes 201 square miles and approximately 400,000 citizens. The Department has an authorized strength of 676 members. There are 30 fire stations and five designated districts. Firefighters work 24 hours on duty and 48 hours off. The operational budget is $66.9 million.
Great news! Starting July 1, 2019, the hiring age for firefighters will change from 21- 45 years old to 18 - 45 years old at the time of hire date.