Sports - Youth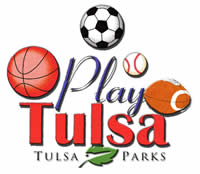 Due to the COVID-19 threat most adult sports leagues will not be offered this fall season. Please check with specific community centers about sports programs available for adults at their center.
---
Youth Sports are among Tulsa Parks' most popular programs. No matter what your age, ability or interest, there's likely a program available. Highlights include League Sports, Tournaments, Health Facilities, and other Sports and Fitness Programming.
Stay Informed!
Join the "Tulsa Parks Youth Sports" Facebook Group to get the latest information regarding upcoming leagues, events and game cancellations.
---
Register online for classes, programs and league sports!
Online Registration
Scholarships
At Tulsa Parks, we would like for every child to have the opportunity to participate in youth sports. We have scholarships available for those who may need additional support.
Coaches
All Tulsa Parks coaches must fill out an application and a Background Screening Form. Requirements for the background screening can be found online.
Spring Coach Information Packet
---
Ball Field Reservations
Open, unlighted sports fields can be used on a first-come, first-serve basis. Reservation Permits are available for $45 for a 4-hour time period. If you are interested in making a reservation, email your request to TulsaParks@cityoftulsa.org
Looking for a park with a baseball/softball backstop?
Sports Organizations
Local Sports Organizations utilize Tulsa Parks facilities (i.e., sports fields, gymnasiums, and golf courses) for numerous adult and youth national and regional athletic events. Please contact them directly for information about their specific sport and requirements for participating in their programs.