Sports - Youth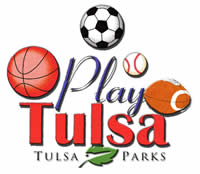 Youth Sports are among Tulsa Parks' most popular programs. No matter what your age, ability or interest, there's likely a program available. Highlights include League Sports, Tournaments, Health Facilities, and other Sports and Fitness Programming.
---
Winter 2021-2022 Youth Sports League: Boys, Girls & Co-Ed Basketball League for Grades K-5
We're VERY excited to be able to offer co-ed youth basketball leagues this winter.
This program runs January 22 through March 15, with weekly games held on weekend and/or week nights in a 5 vs. 5, full court, recreational, co-ed format. We try to limit teams to 10 players to maximize playing time. This is an exceptional program for first-time players who want to learn the fundamentals of basketball. This is also a wonderful opportunity for players and pre-formed teams who want to continue enhancing their skills.
There are no try-outs! Everyone participates with equal playing time, and will receive both a game shirt and participation award.

Each league will play an 7-game season, with a 6-game guarantee. League games could be played at Hicks Center, Reed Park, Lacy, Jane Malone, or Whiteside Center. 
Be sure to sign up your kiddo(s) ASAP. The registration deadline is December 13 for guaranteed placement. Registrations will be accepted after the deadline based on availability and may incur a late fee.
--> Register Here for Youth Basketball
---
Scholarships
At Tulsa Parks, we want every child to have the opportunity to participate in youth sports. That's why we have scholarships available for families who need additional financial support.
Contact Tarah Moutray at tmoutray@cityoftulsa.org for information about scholarships available for youth sports leagues and how to apply while registering your child(ren).
---
Volunteer Coaches & Referees Needed 
Our youth sports leagues' success relies on volunteers to coach our teams and referee our games. This season, we are in need of volunteer coaches for our winter co-ed youth basketball league.
The presence and mentorship of a coach or referee gives kids life-changing opportunities during and outside of games that can have a long-term, positive impact on their lives. Coaches are provided with several resources along with a comprehensive coaches meeting to ensure all coaches have a fun and successful season!
All Tulsa Parks coaches and referees must fill out an application and a Background Screening Form. Requirements for the background screening can be found here.
Referees will also need to pass a background check and go through a short game officials training provided by Tulsa Parks or their sports league partners.
If you are interested in either volunteer opportunity, please contact Tarah Moutray at tmoutray@cityoftulsa.org for more information and instructions.
---
Stay Informed!
Join the "Tulsa Parks Youth Sports" Facebook Group to get the latest information regarding upcoming leagues, events and game cancellations.
Parents can also sign up at www.teamsideline.com/tulsa to receive game cancellation notices. Please note that if schools are dismissed that does NOT mean games will automatically be cancelled. 
---
Ball Field Reservations
Open, unlighted sports fields can be used on a first-come, first-serve basis. Reservation Permits are available for $45 for a 4-hour time period. If you are interested in making a reservation, email your request to TulsaParks@cityoftulsa.org
Looking for a park with a baseball/softball backstop?
Sports Organizations
Local Sports Organizations utilize Tulsa Parks facilities (i.e., sports fields, gymnasiums, and golf courses) for numerous adult and youth national and regional athletic events. Please contact them directly for information about their specific sport and requirements for participating in their programs