Park and Recreation
Director: Anna America
Mission & Vision Statement: To create, provide and preserve quality parks and recreation opportunities that meet community needs for the health and well-being and for all Tulsa citizens.
Quick Facts: Tulsa Parks manages 135 parks covering roughly 6,553 acres. This includes the Redbud Valley Nature Preserve, two specialty centers, and six community centers with various amenities including, fitness facilities, gymnasiums, art studio space and meeting rooms. There are 57 miles of walking trails, two skate parks, three dog parks, and five swimming pools. In addition, there are 227 sports fields*, 99 playgrounds, 94 tennis courts, 8 outdoor pickleball courts, 13 water playgrounds, 18 splash pads, 96 picnic shelters, 4 golf courses and 8 disc golf courses.**
*132 diamond fields and 95 rectangular fields
**29 basketball courts and 36 half courts
Contact:
Email: tulsaparks@cityoftulsa.org
(918) 596-PARK (7275)
---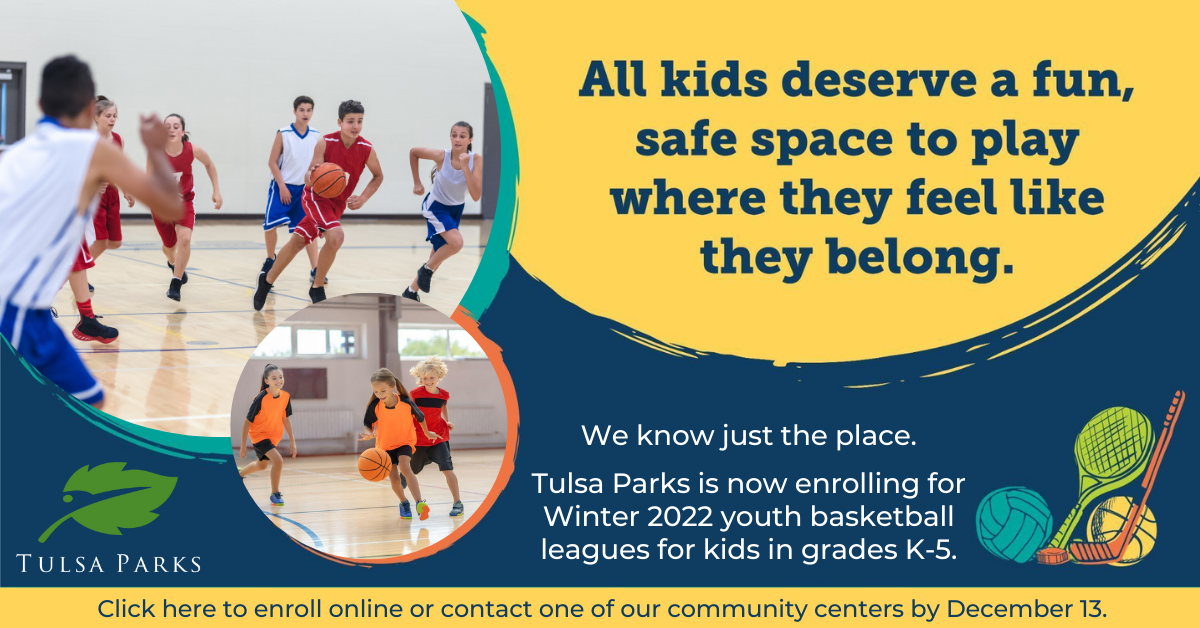 Other Department News & Highlights
Our winter recreation season runs December 2021 through February 2022. Enrollment for winter programs and events opens November 1! Visit https://guide.tulsaparks.org/ to see all our program options and enroll online.
As of Monday, August 30, the Redbud Valley Nature Preserve is closed to the public through May 2022. The growing popularity of the preserve throughout the pandemic has increased foot traffic, as well as instances of vandalism, damaging the environment and the ecosystem. Read the full press release online.
Tulsa Park has presented it final draft Master Plan to the City Council, parks staff, and the public. You can learn more about survey results, review our draft, and send final feedback online.
---
Quick Links
Park Map & Locations | Park Rules & Department Policies | Recreation Programs & Centers | Enroll Online for Programs & Events | Donate to Park Friend, Inc. | Apply for City Jobs
---
Stay Connected
Like and follow Tulsa Parks on our social media accounts for the latest park news, information and fun!
@TulsaParks on Twitter | @TulsaParks on Facebook | @tulsaparksandrec on Instagram