Gallery of Mayors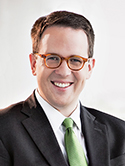 G.T. Bynum  Online
G.T. Bynum was sworn in as the 40th Mayor of Tulsa on December 5, 2016.
Prior to his election as Mayor, Bynum served for eight years on the Tulsa City Council. During that time, he was elected as the youngest City Council Chairman in Tulsa history.
Throughout his time in Tulsa city government, Mayor Bynum has focused on fiscal restraint, public safety, and infrastructure. He led the successful effort to enact the largest streets improvement package in the city's history, authored the first city sales tax cut in Tulsa history, crafted budget amendments putting Tulsa Police Department helicopters back into service and doubling the number of Police academies, authored legislation creating the first municipal rainy day fund in Oklahoma, and coordinated efforts to establish the first municipal veterans treatment court in the United States.
Mayor Bynum and his wife, Susan, are the proud parents of Robert and Annabel - the sixth generation of Bynums to call Tulsa home. 
Dewey F. Bartlett, Jr.
39th Mayor of Tulsa, 2009-2016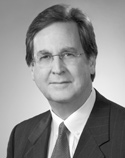 Dewey F. Bartlett Jr. led an aggressive approach to lead the City out of financial distress during a national economic recession, reducing the size of government and conducting a business study resulting in a long-term efficiency program. Bartlett created the first-ever Public Safety Plan and led the charge for putting water in the Arkansas River. Bartlett rejected historical and geographic divides that held Tulsa back for decades and developed strong bonds by attending 200 churches, insisting on "One Tulsa."
Unprecedented participation in citywide public meetings led to the approval of $1.5 billion in street improvements and other wide-ranging projects. Bartlett's workforce efforts resulted in a high school Aerospace Academy and many new jobs for the city.
Kathy Taylor
38th Mayor of Tulsa, 2006-2009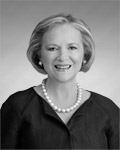 Kathy Taylor was elected Mayor on April 4, 2006. Combining a business and legal background with her time as Oklahoma Secretary of Commerce and Tourism, Mayor Taylor infused the city with a new kind of energy. Mayor Taylor opened the BOK Center, brought the Drillers downtown to ONEOK Field, and consolidated City Hall to the One Technology Center. She helped launch the update of the city's comprehensive land-use plan, and worked to engage citizens to revitalize their neighborhoods. She created the Mayor's Mentoring to the Max program, which connected mentors with more than 700 students at 18 area community schools. Mayor Taylor led the passage of the largest investment in streets in Tulsa's history.
Bill LaFortune
37th Mayor of Tulsa, 2002-2006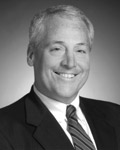 Bill LaFortune inherited a city in the midst of a severe economic downturn. Eventually leading the city to a full economic recovery, he also spearheaded the effort to successfully pass an $885 million capital improvements package known as "Vision 2025." Mayor LaFortune built a once-in-a-lifetime coalition, bringing together all elected officials, local governments, business leaders and neighborhood advocates to unanimously support the package. Although numerous important educational, medical and recreational facilities were built as a result, the flagship was the BOK Center, an 18,000 seat multipurpose arena designed by world-renowned architect, Cesar Pelli.
Susan Savage
36th Mayor of Tulsa, 1992-2002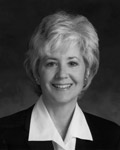 Susan Savage was Tulsa's first woman mayor. Chief of Staff under Mayor Randle, she served two years of his unexpired term when he left office. She won a special election to continue being Mayor of Tulsa. Mayor Savage led Tulsa's efforts to protect the raw water supply and worked with public-private partnerships to improve solid waste services and air quality programs.  
She helped put together a regional strategy for a multi-purpose model for transportation planning. Mayor Savage worked on environmental issues, implemented neighborhood programs and helped create city design. 
Rodger A. Randle
35th Mayor of Tulsa, 1988-1992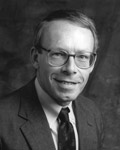 Rodger A. Randle led the effort in 1989 to change Tulsa's charter to create a mayor-council form of government. There had been several attempts over 35 years to change the commission form of government which was established in 1908. Mayor Randle was known as the International Mayor. He speaks Spanish and Portuguese and frequently hosted ambassadors and international dignitaries. In 1992, he hosted the Sister Cities International Conference which had 1,500 delegates from 40 countries. 
Mayor Randle was re-elected in 1990 by the largest margin in Tulsa's history. He started the Mayor's Office for Neighborhoods and pushed for economic development.
Dick Crawford
34th Mayor of Tulsa, 1986-1988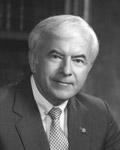 Dick Crawford's top priority was economic development. He created a public-private economic development Commission as well as the Business Action Center. Mayor Crawford started the "buck stays here" campaign, one-stop permit processing office, and the Buy Tulsa business hotline.
Mayor Crawford created the "HOT" program - High On Tulsa. This initiative encouraged Tulsans to network and work together to find solutions to make Tulsa better. He also helped establish the Tulsa Hall of Fame. Paul Harvey, Patti Page, Will Rogers, Sam Walton and Mickey Mantle were a few of the Oklahoman's named into the Hall. He was also instrumental in establishing the Sports Commission and the Church Coalition.
Terry Young
33rd Mayor of Tulsa, 1984-1986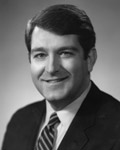 Terry Young created a recovery program following the 1984 Memorial Day Flood. Mayor Young allocated surplus funds for flood control projects, acquiring 280-plus flood-prone homes, and established the Stormwater Management Department. He personally negotiated a land exchange with the Department of Housing and Urban Development for the site of what is now OSU-Tulsa and funded the first classroom buildings. He committed $10 million for the expansion of Gilcrease Museum which allowed a majority of the museum's collection to be put on display for the first time. He created Tulsa's first neighborhood Code Enforcement Division. Tulsa had its largest street resurfacing program during his term.
James M. Inhofe
32nd Mayor of Tulsa, 1978-1984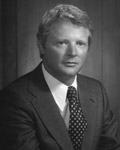 James M. Inhofe, through public and private initiatives convinced Tulsans to approve a one-cent sales tax for a five-year capital improvements program. He created a Sales Tax Overview Committee and a sales tax rebate program. Tulsans approved a bond issue that modernized the city's infrastructure. He led the construction of the low water dams on the Arkansas River. Mayor Inhofe led an effort to revamp the trash collection system. Tulsa's 911 emergency call system was created. He worked to established Sister Cities, San Luis Potosi, Mexico, and Kaohsiung, Taiwan. He established the Greater Hispanic Affairs Commission and re-activated the Indian Affairs Commission to address needs of Tulsa's Native Americans.
Robert J. LaFortune
31st Mayor of Tulsa, 1970-1978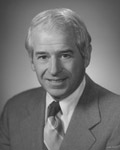 Robert J. LaFortune served seven elected terms, three as Commissioner of Streets and Public Property (1964-70) and four as Mayor (1970-78). As commissioner he worked for approval of the Port of Catoosa funding and acquired the 2,300 acre port site. As mayor he received approval of major bond funding for streets, traffic control, parks, water and sewer projects and major expressway construction. Mayor LaFortune helped initiate the start of INCOG, Indian Nations Council of Governments. With the help of John Williams, he gained approval of 50-50 private-public funding of the new $18 million Performing Arts Center.
James M. Hewgley
30th Mayor of Tulsa, 1966-1970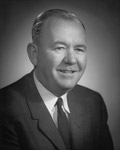 James M. Hewgley established a Fair Housing Commission. The Tulsa Housing Authority was established to bring public housing to Tulsa. He reorganized the Budget Department for modern practices and established an Information Systems Department. He undertook a management study to better coordinate city functions with the county. A one-cent sales tax was approved to enhance operating revenue for the city. In 1968, Morton Health Center reopened bringing health services to Tulsa's low-income citizens. Mayor Hewgley established the office of Equal Economic Opportunity assuring non-discrimination in employment practices and established the Model Cities program bringing job development to our minority community.
James L. Maxwell
29th Mayor of Tulsa, 1958-1966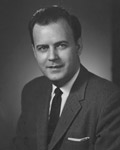 James L. Maxwell served as Tulsa's youngest mayor at the age of 31 and had a reputation for working 16-hour days. He created Tulsa's first comprehensive update to the master plan. Mayor Maxwell helped with the efforts to construct the Civic Center, which was later renamed the James L. Maxwell Convention Center in 1985.

Mayor Maxwell also was instrumental in the formation of a downtown civic government complex, the downtown central library, and the Inner Dispersal Loop. He expanded the city park system and oversaw the relocation of the Tulsa International Airport. Mayor Maxwell helped acquire the Thomas Gilcrease Museum, pushed for integration of Tulsa's public facilities and passed city ordinances that outlawed race-based discrimination.
 
George E. Norvell
28th Mayor of Tulsa, 1956-1958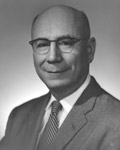 George E. Norvell was the first native-born Tulsan to be elected mayor and served in World War II. Prior to being mayor of Tulsa, he was the city attorney of Seminole and was Tulsa County's first Juvenile Court judge.
In 1956, Tulsa voted for a $5 million bond for streets, storm sewers, and traffic signals. In 1957, Tulsa voted a $3.1 million bond for expressway rights-of-way and a $4.2 million bond in 1958 for a new terminal for the Tulsa Municipal Airport.
 
L. C. Clark
27th Mayor of Tulsa, 1954-1956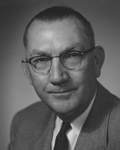 L. C. Clark was a long-time businessman and civic leader. Mayor Clark understood downtown business and was a leader in the Chamber of Commerce. He helped the installation of the city Civil Service program and Personnel Department. He completed much-needed improvements to Tulsa's water system and created a long range plan. He established a city sewer tax, which brought much needed revenue.
During his administration, he purchased land for the Riverside airport. He acquired Gilcrease Museum with city bonds and acquired The Tulsa Garden Center.
 
Clancy M. Warren
26th Mayor of Tulsa, 1952-1954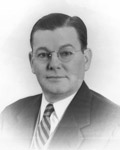 Clancy M. Warren was a World War II veteran. He started off his career as a lawyer and later served as a municipal judge in 1950. Mayor Warren spent his two years as mayor trying to change the City Charter to a city manager-commission type of city government. He was unable to push through a charter change in Tulsa.
 
George H. Stoner
25th Mayor of Tulsa, 1950-1952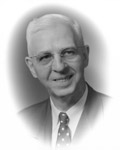 George H. Stoner was the commissioner of streets and public property before he was the mayor of Tulsa. He accomplished two main issues during his term in office. When he became mayor, one of his first acts was doing away with rent control, which was imposed during wartime. He also won the battle to put city employees and elected officials under Social Security.
Roy B. Lundy
24th Mayor of Tulsa, 1948-1950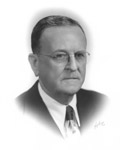 Roy B. Lundy's term in office included improvements to downtown traffic control, consolidation of the City/County Health Department and acquisition of veterans' housing units. He worked for reforms in the municipal court procedures. One of Mayor Lundy's most outstanding achievements was the 51st Street Bridge over the Arkansas River, which was built under his administration. He initiated the widening of the Sapulpa Road, the key to the Tulsa/Sapulpa highway and the Turner Turnpike. The City of Tulsa had more than $1 million surplus at the end of his term.
Lee Price Jr.
23rd Mayor of Tulsa, 1946-1948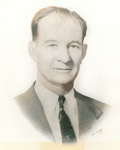 Lee Price Jr. was a lifelong resident of Tulsa. His father was one of the original men to help gain the right to incorporate Tulsa. In 1944, before he became mayor of Tulsa, Price served as Tulsa Police and Fire commissioner. Mayor Price made a proposal for the construction of an early-day expressway, however it was bitterly opposed by his Democratic rival, and the fallout cost him the re-election.
Olney F. Flynn
22nd Mayor of Tulsa, 1944-1946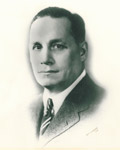 Olney F. Flynn was a wartime mayor. During his administration the American Airlines maintenance base was located in Tulsa. Also, the city added a new service, refuse pick-up for citizens. Mayor Flynn had one former mayor and two future mayors in his administration: former Mayor Dan Patton was city engineer, future Mayor Lee Price was Police and Fire Commissioner, and future Mayor George Stoner was Streets Commissioner. Mayor Flynn was known as the "most non-partisan mayor." His administration retained all employees regardless of politics.
 
Clarence H. Veale
21st Mayor of Tulsa, 1940-1944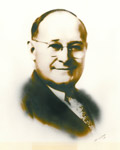 Clarence H. Veale's core platform was to help industrialize the City of Tulsa. Mayor Veale was a businessman and wasn't involved in politics until he ran for mayor. He was considered for a job as commissioner, but turned it down saying, "If I ever decided to go into politics, I would prefer to be mayor." And that comment eventually led to his candidacy. His main focus was to obtain legislation enabling new industries to enter Oklahoma.
 
Dr. T. A. Penney
20th Mayor of Tulsa, 1934-1940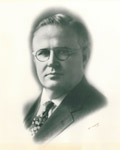 Dr. T. A. Penney held office for six years and was a great city booster. He was always described as a friend to everyone. Mayor Penney set up an advisory council of 12 business men and they met with the commissioners every two weeks. He worked hard to update and improve the city juvenile court system. More funds were allocated for juvenile work and a board of seven members was established.
Mayor Penny was very active in the U.S. Conference of Mayors, which was established in 1932. During his administration he sponsored legislation for the right to collect a two-cent tax on utility services.
George L. Watkins
18th Mayor of Tulsa, 1930-1932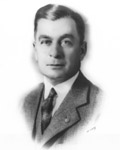 George L. Watkins served as a public servant for most of his career. In addition to his tenure as mayor, he served as city water commissioner, postmaster, and Tulsa County Excise Equalization Board chairman. As water commissioner he made many expansions and improvements to the water system.
Mayor Watkins worked diligently for public improvements. He initiated the plan for a city Athletic Commission, which provided benefits for the underprivileged children, veterans groups and others.
 
Dan W. Patton
17th Mayor of Tulsa, 1928-1930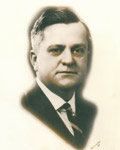 Dan W. Patton and his brother Gus moved to Tulsa in 1901 when he was 16 years old. He was one of the original citizens of Tulsa and served as Tulsa County engineer from 1917 to 1926.
Mayor Patton and Gus Patton were Tulsa's first engineers and were hired to lay out the original town site. This was when Tulsa's first water system was built and the street-naming system for the downtown area was established. Mayor Patton helped push through the public works program and his administration had more public works projects started and completed during that period of time.
 
Herman Frederick Newblock
16th Mayor of Tulsa, 1922-1928
19th Mayor of Tulsa, 1932-1934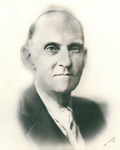 Herman Frederick Newblock was one of only two mayors to hold office for two separate terms. In 1907, he became Tulsa's first chief of Police and in 1908 he was appointed to finish Lon Lewis's term as Tulsa County Sheriff. He finished his term as sheriff in 1911 and then returned to serve as the city's chief of Police.
Mayor Newblock served as Tulsa's finance commissioner. The Spavinaw water project was completed during his tenure and helped bring "clear and cold, pure as gold" water to Tulsa from Spavinaw Lake. He was affectionately known as "Uncle Herman" and Tulsa's "Grand Old Man of Politics."
 
T. D. Evans
15th Mayor of Tulsa, 1920-1922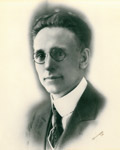 T. D. Evans served as mayor during one of the darkest days in Tulsa history - the 1921 Race riot, which lasted 24 hours. Thirty-five city blocks were destroyed by fire and untold numbers of citizens were killed. This day in Tulsa's history will impact us forever.
Mayor Evans administration completed the plans and started the process of buying the land for Tulsa's water system at Spavinaw, which was described as a daring, visionary gamble, breathtaking in scope. The first water board was created and he secured General George Goethals, the builder of the Panama Canal to advise the authority on the construction of the project.
 
C. H. Hubbard
14th Mayor of Tulsa, 1918-1920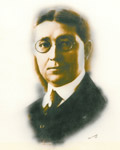 C.H. Hubbard governed the City of Tulsa during the 1918 flu outbreak known as the "Spanish Influenza." It killed 7,359 Oklahomans and more than 600,000 in the United States. The first case of the Spanish Influenza was reported at Camp Funston near Fort Riley, Kansas. An estimated 3,000 to 4,000 cases were reported in Tulsa before Mayor Hubbard called an emergency meeting with Red Cross personnel, doctors, and city leaders and placed the city under police rule. He immediately had to close down businesses and schools to help stop the spread of the epidemic.
 
John Simmons
13th Mayor of Tulsa, 1916-1918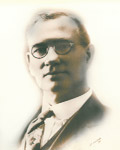 John Simmons was named one of Tulsa's finest civic builders and served as mayor when the City Hall at Fourth and Cincinnati was built. He was the chairman of the exemption board during World War I. Mayor Simmons was a charter member of the Commercial Club, currently known as the Tulsa Metro Chamber of Commerce. He spearheaded a civic project to build the Hotel Tulsa and personally gave a donation of $2,500 for the project.
FM Wooden
12th Mayor of Tulsa, 1912-1916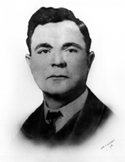 Frank M. Wooden held public offices most of his life. He started off as city finance commissioner. He was mayor of Tulsa from 1912-1916 and in 1916 he was Tulsa's only mayor to be impeached. He was found guilty and removed from the office of mayor by a grand jury of Tulsa County for accepting bribes from gambling and liquor interests.
He later became a County Commissioner, appraiser for the Exchange Company and superintendent of grounds/concessions of the Tulsa State Fair during the 1930s. He was the state school land commission appraiser in 1944.
 
L. J. Martin
11th Mayor of Tulsa, 1910-1912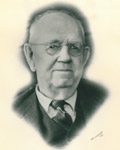 L. J. Martin, known as a "crusading mayor" helped clean up gambling and bootleg operations in Tulsa by accompanying his police officers on raids. Prior to serving as Tulsa mayor, he was the Chamber of Commerce president in 1903 and helped put together a performance of "Pinafore" to raise funds to build Tulsa's first Opera House. He also served in the South Dakota state legislature before moving to Tulsa.
Mayor Martin loved Tulsa for its rolling hills and trees and encouraged the enrichment of Tulsa's landscape. Following his term as mayor, he served as a judge in Tulsa from 1920 to 1923.
 
W. E. Rohde
9th Mayor of Tulsa, 1907-1909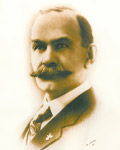 W.E. Rohde was the mayor who brought us into statehood. He helped the city of Tulsa's population grow from 7,398 in 1907 to nearly double in size during his term in office. Tulsans always said he was too honest to be successful at political games. He was called one of Tulsa's wisest mayors. Mayor Rohde changed Tulsa's streets from brick to asphalt and paved the business district in asphalt. Tulsa built the water plant and distribution system under his administration. He also was a member of the Colorado state legislature before moving to Tulsa.
 
John O. Mitchell
8th Mayor of Tulsa, 1906-1907
10th Mayor of Tulsa, 1909-1910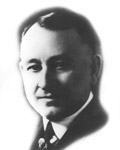 John O. Mitchell was the first mayor to serve for two separate terms. He was a substantial capitalist with West Tulsa as one of his real estate interests. Mayor Mitchell helped West Tulsa, originally known as Red Fork, become an industrial district. He built the West End Hotel and had other real estate interests. Tulsa's first paved road was laid in 1906 under Mayor Mitchell's administration.
 
Dr. C. L. Reeder
7th Mayor of Tulsa, 1905-1906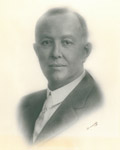 Dr. C. L. Reeder came to Tulsa in 1890. He was one of Tulsa's first physicians and was a practicing physician until his death. Dr. C. L. Reeder, Dr. Fred Clinton, and Dr. C. Z. Wiley opened Tulsa's first hospital in an unfinished 10 bedroom residence at 5th and Lawton. He was a member of the commercial club and a great Tulsa supporter. Mayor Reeder served as county physician, superintendent, and secretary to the County Board of Health and was a member of the county, state, and American medical societies. Mayor Reeder built the Reeder Building at 2nd and Boston in 1910.
 
H. R. Cline
6th Mayor of Tulsa, 1904-1905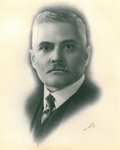 H. R. Cline began his career in Tulsa in real estate and later worked for Vitrified Brick and Tile Company as secretary/treasurer. He served as mayor for one term. The 11th Street Bridge was built in 1904. The bond issue for the bridge failed to pass, but three Tulsans privately funded it. When the bridge was completed, the placards read, "You said we couldn't do it, but we did." Mayor Cline was instrumental in helping the Tulsa Fire Department's volunteer program change to a paid department. He was the city clerk in 1908 and the city auditor in 1909.
George W. Mowbray
5th Mayor of Tulsa, 1903-1904
George Mowbray traveled to Tulsa in 1887. He served as an early missionary to the Creek Nation and became an avid booster for the city of Tulsa. He was the second pastor for Tulsa's Methodist Episcopal Church and was active in civic aspects of early Tulsa. He served as the director of the Methodist mission school for 11 years.
Mayor Mowbray was the first president of the Tulsa Public School Board. He was one of the founding members of the Commercial Club, currently known as the Tulsa Metro Chamber of Commerce. Mayor Mowbray helped persuade the Atchison, Topeka, and Santa Fe Railway to re-route through Tulsa.
 
George Blakey
4th Mayor of Tulsa, 1901-1903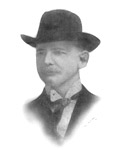 George Blakey helped organize Tulsa's first volunteer fire department after a major fire downtown damaged many buildings. R.C. Elder, Tulsa's first fire chief and other civic leaders met in Hall's general store and convinced Mayor Blakey that the bucket brigade ought to be replaced by a volunteer fire department. The city purchased a chemical fire wagon, 24 bright red fire helmets and other equipment for $800. Mayor Blakey also worked with the Patton brothers, Dan and Gus, to create the city street grid system in 1901.
Lewis Poe
3rd Mayor of Tulsa, 1900-1901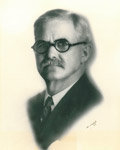 Lewis Poe was one of Tulsa's finest lawyers. In 1898, Mayor Poe and his law partner, Harry Campbell were two of the men who helped write Tulsa's incorporation papers. Mayor Poe was a delegate for the 1904 Democratic National Convention in St. Louis. He was elected Tulsa County's first district judge at statehood in 1907 and also served as a state legislator. Harry Campbell wrote, "A good man and fine citizen, a devoted husband and father, who proved his faith by his works."
 
R.N. Bynum
2nd Mayor of Tulsa, 1899-1900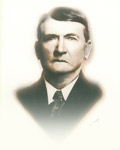 R.N. Bynum was one of the leaders that helped start the development of Tulsa. Mayor Bynum worked with Indian Legislature to grant permission to secure Tulsans' property titles. He helped bring the Federal Court Commissioner to Tulsa, which formed the Tulsa Federal Courthouse.
Mayor Bynum, Jay Forsythe, J.M. Hall, and Joe Price, out of their own pockets, loaned the City of Tulsa $1,050 to purchase property and establish the Tulsa Public School System. The City of Tulsa repaid the loan when they collected property taxes.
 
Colonel Edward E. Calkins
1st Mayor of Tulsa, 1898-1899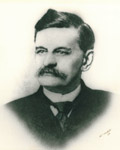 Edward E. Calkins was Tulsa's first lawyer. On January 18, 1898 the right to incorporate the city of Tulsa had been granted by United States Judge William R. Springer. The committee securing this order consisted of: J.M. Hall, P.M. Price, W. Tate Brady, L.M. Poe, G.W. Mowbray, Robert E. Lynch, Captain John Seaman, Dr. Sam G. Kennedy, and Mayor Calkins. Under his administration the city started collecting property taxes for the first time in Tulsa's history. Mayor Calkins was an officer in the Seventh Indian Calvary. He was a member of the Indiana Legislature from 1871-1872 and was the city of Tulsa's attorney from 1902-1903.