Project Team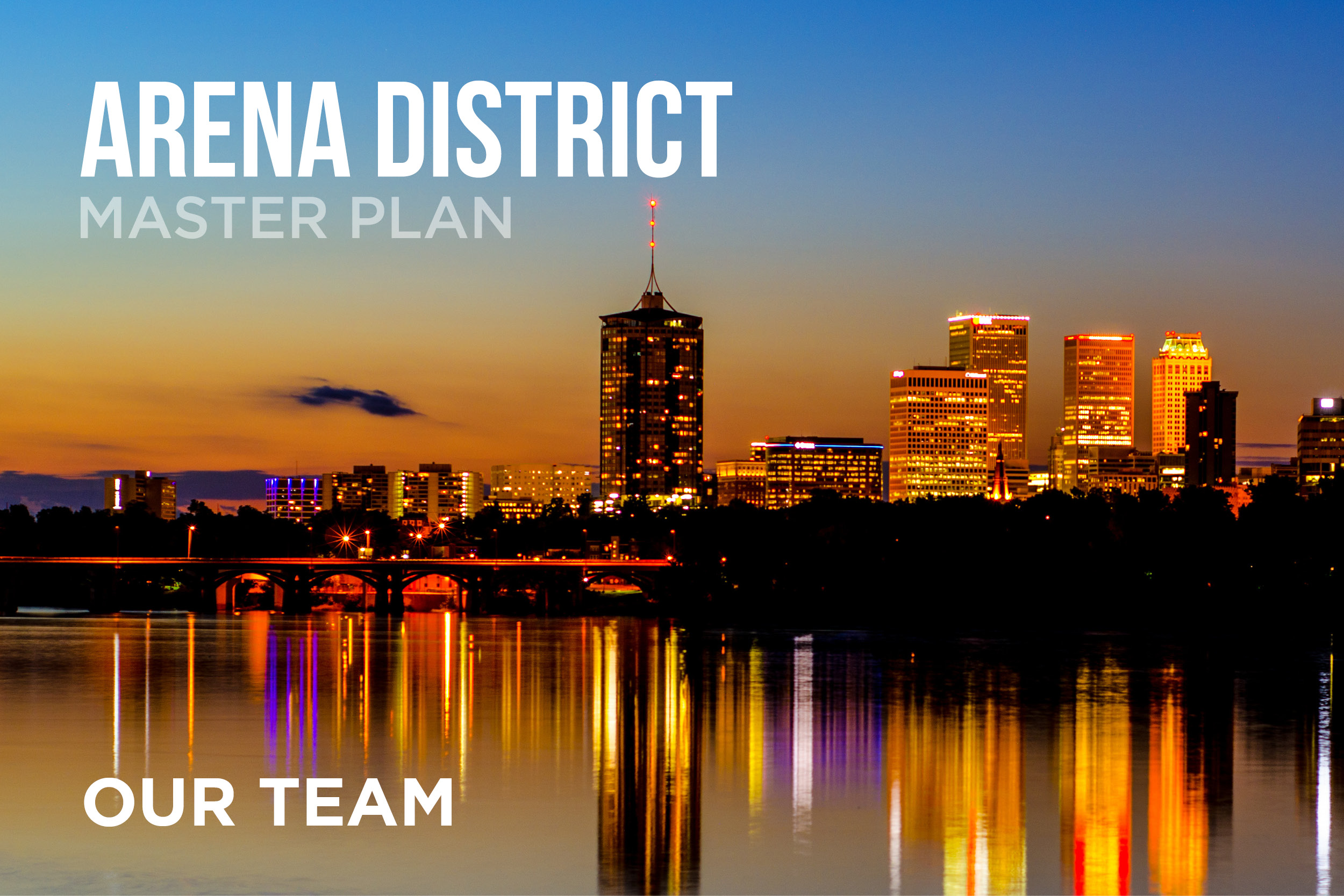 Arena District Home  |  About  |  Project Library  |  Participate
The Arena District Master Plan is led by a team of City Staff, members of the Tulsa community, and nationally-recognized consultants. The study is being undertaken in coordination with a Working Group, a Steering Committee and project stakeholders representing a spectrum of interests and organizations. 
Working Group
The Working Group is a small team consisting of key City Staff/Administration and ADMP Project members, who are the direct day-to-day contact point for the consultant team.
Steering Committee
A Project Steering Committee of informed stakeholders has been formed to help guide this planning process. This Steering Committee includes City and County officials, the Tulsa Convention and Visitors Bureau, Cox Business Center and BOK Center management, Tulsa's Downtown Coordinating Council, area business and property owners, and developers. The Project Steering Committee is tasked with ensuring plan content reflects the values of stakeholders and the Tulsa community and to serve as a creative force developing innovative ideas for the Arena District area. They serve an overview/advisory role and as a conduit to various downtown and community stakeholders. The Steering Committee will meet a total of five times, once during each of the five Tasks across the eight-month project.
Elliot Nelson  |  Developer
Kyle Johnston  |  Downtown Coordinating Council
Chase Rollins  |  Hotel Industry
James Cunningham  |  Hotel Industry
Jan Redrupp  |  Hotel Industry
John Snyder  |  Hotel Industry
Macy Armatucci  |  Hotel Industry
Shelby Snyder  |  Hotel Industry
Nick Doctor  |  Mayor's Representative
Jeff Nickler  |  SMG
Kerry Painter  |  SMG (Cox Business Center)
Ray Hoyt  |  Tourism/VisitTulsa
Blake Ewing  |  Tulsa City Council
Dawn Warrick  |  City of Tulsa Planning
Theron Warlick  |  City of Tulsa Planning
Kimberly Johnson  |  Tulsa City-County Library
Karen Keith  |  Tulsa County
Judge Terry Kern  |  US Federal Court Building
Consultant Team
The City of Tulsa has engaged a consultant team led by the district planning and urban design firm MKSK. The team includes Columbus Architectural Studio, HR&A Advisors, Kolar Design, Groundswell, Wallace Engineering, and Zakerion.
MKSK
Project Lead: District Planning & Urban Design
HR&A
Economic Development & Market Feasibility
Kolar Design
Branding, Placemaking, Signage & Wayfinding
Wallace Engineering
Civil Engineering
Columbus Architectural Studio
Architecture/Adaptive Reuse
Groundswell Design Group
Activation & Pop up Engagement
Zakerion Strategies & Consulting
Public Relations Facilitation